Illinois workNet will be hosting a Virtual Job Fair for Wolfram.
About this Event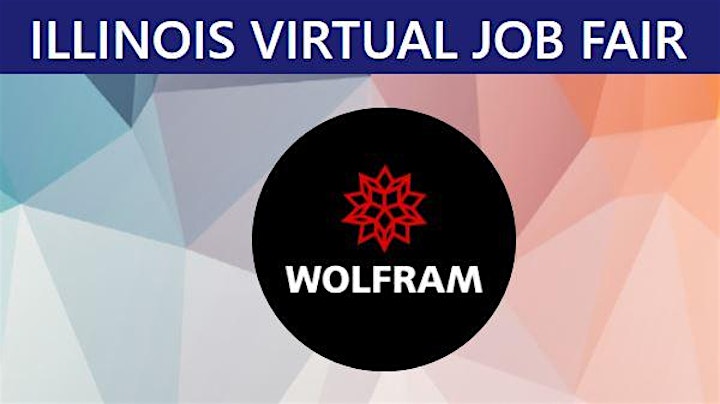 Job Seekers Invited!
Wolfram is holding a Virtual Job Fair on January 20th at 1:00pm on Illinois workNet!
Hiring Employer Information:
15+ Job Openings
Industry: Professional, Scientific, and Technical Services
Wolfram is located in Champaign, Illinois.
Employer Description:
Wolfram is one of the world's most respected computer, web, cloud software companies and a powerhouse of scientific and technical innovation. As a pioneer in computation and computational knowledge, the company pursues a long-term vision to develop the science, technology, and tools to make computation an ever-more-potent force in today's and tomorrow's world.
Do you want to be part of what's next? At Wolfram, we've been changing the world with our ideas and products for nearly three decades. We're looking for exceptional individuals who are clear-thinking, pragmatic and energetic about getting things done well—and we're less interested in what you've already done than in what you will do with Wolfram. Join us in our long-term vision to develop the science, technology and tools of the future.
* Wolfram is an equal opportunity employer and values diversity at its company. Women, people of color, members of the LGBTQ community, individuals with disabilities and veterans are strongly encouraged to apply.
After Registering for the Virtual Job Fair: