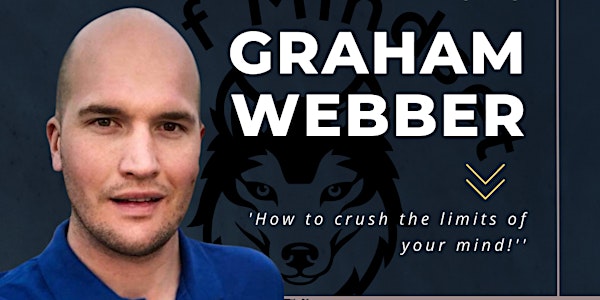 Wolf Mindset - Graham Webber - Crushing Limiting Beliefs
Deep dive into the mind with expert mind coach Graham Webber on how to overcome limiting beliefs.
About this event
Graham, a world known entertainer and hypnotists has overcome many of his own limits. He discussed how he crushed these limits to excel in multiple areas in his life. After this podcast live event the wolf pack members can enjoy their live hypnosis session based on the talk.
Come along and find out more about this fascinating mindset subject.