Event Information
Location
Lost Lake
3602 E. Colfax Ave
Denver, CO 80206
About this Event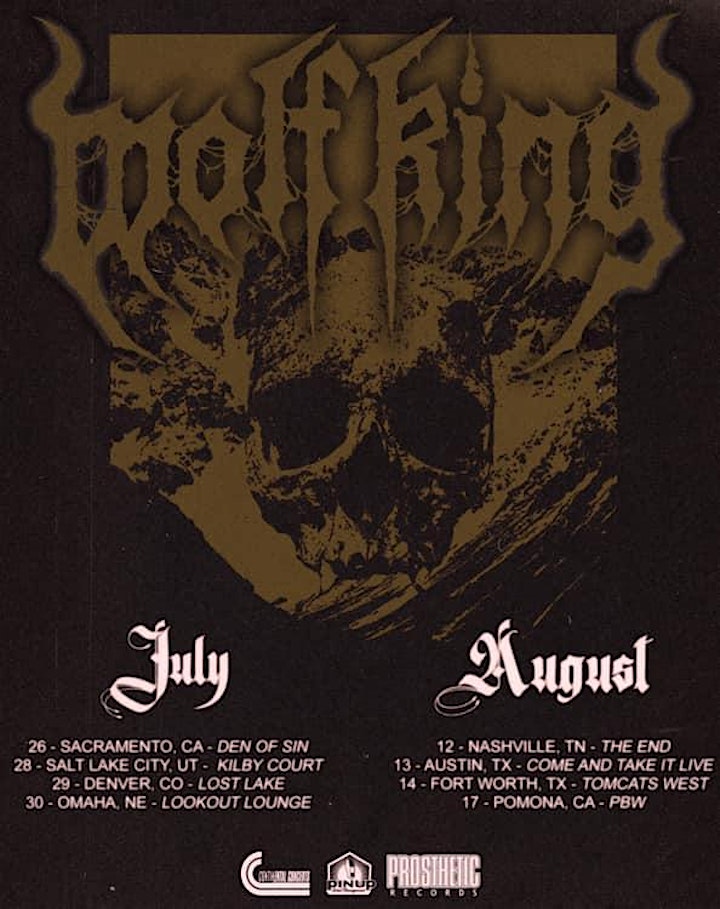 Californian "blackened hardcore" band.
Line-up:
Timothy Wilson - Vocals
Jacob Broughton - Guitar & Vocals
Brian Mojica - Bass
Connor White - Drums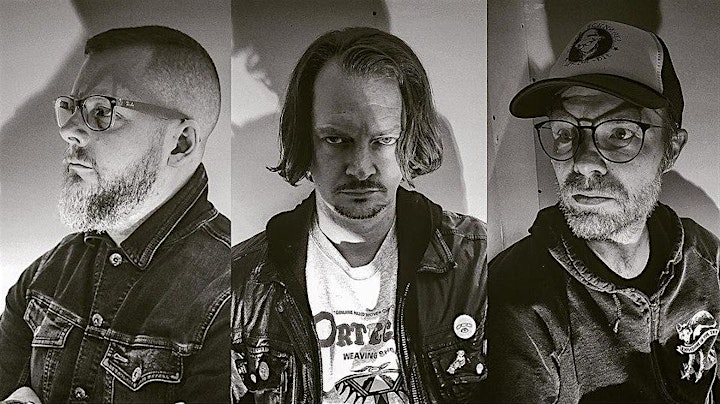 In some spheres of philosophical thought the primary distinction between human and animal is the humans overwhelming compulsion to categorize. This compulsion has lead to an steadily increasing pool of portmanteau-ized musical genres and subgenres. Of these modern descriptions Palehorse/Palerider could probably best categorized as 'Doomgaze'; combining the styles and sensibilities common to shoegaze, but with a somewhat darker overall sound and message.
"...the quintessential essence of doomgaze." -- echoes and dust
Palehorse/Palerider self produced and released their debut full length 'Burial Songs' in digital formats on 4 February, 2017 followed up by a 12" Vinyl release on 28 April, 2017, commensurate with a limited cassette release by Graven Earth Records, which has thus far received very positive feedback both locally and internationally. In short order they were included in the 6fortyRadio and CKUM FM's Quoi-ce Que T'ecoute? podcasts and radio shows, were invited to contribute a track to the Shoegazer Sanctuary compilation Gazing Into The Sun, and have received glowing reviews from the Echoes and Dust, and Evig Lyttar, Cadaver Garden, Siren Sound, The Blog that Celebrates Itself and Wonderbox Metal music blogs.
"...quite simply, one of the most stunning and original albums I have heard for quite some time, and if I hear something better this year I will be surprised and delighted."
--echoes and dust
"Reverb never sounded so intensely deep and filled with such epic sonic doom as in this beautifully dark new release from the enigmatic Palehorse/Palerider"
-- Shoegazer Sanctuary Music
Breathtaking in scope and flawless in delivery, this is a highly accomplished piece of work.
-- Wonderbox Metal
"[The] trio displays an uncanny maturity on their debut release, bestowing some truly infectious melodies the proper weight by demonstrating the patience to allow their compositions to grow and breathe. Occupying a space that pays ample and equal respects to both shoegaze and funereal doom, they are quite possibly the most accurate exemplification of [doomgaze]. Balancing euphonic guitar work and vocals that exist as both the haze and the light tearing through it with bruising low end achieves a pleasing sonic counterbalance. It is all tied together by percussion that – while seemingly fairly simple – actually enhances the dynamics of each song, not afraid to vacillate between tom-heavy tribal plodding, lilting mid-tempos, and powerhouse explosiveness. It's not always the case that bands fully buy into the idea of being a part of particular genre, but Palehorse/Palerider appear to be fully invested in the doomgaze concept, and it shows on this record. They most certainly appear as a band to be reckoned with in the coming years if they remain on this path."
--arcticdrones.com
The band is comprised of Brandon Richier (Guitar and Vocals), David Atkinson (Bass Guitar), Nathan Marcy (Drums). Despite having all known each other since the 1990s they hadn't played together until this project.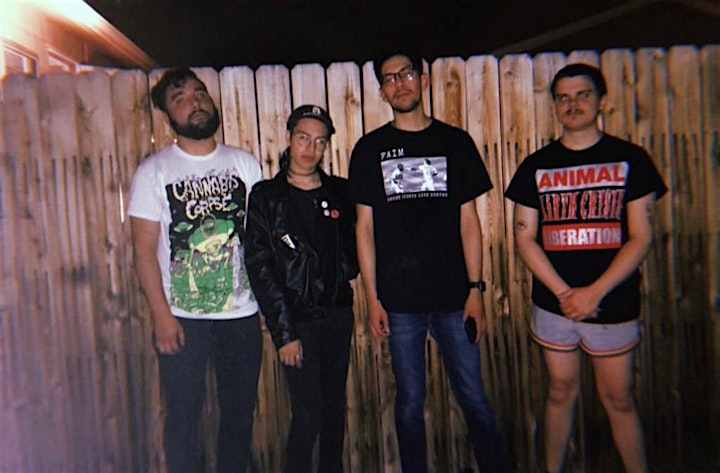 Performers
Date and Time
Location
Lost Lake
3602 E. Colfax Ave
Denver, CO 80206
Refund Policy