Description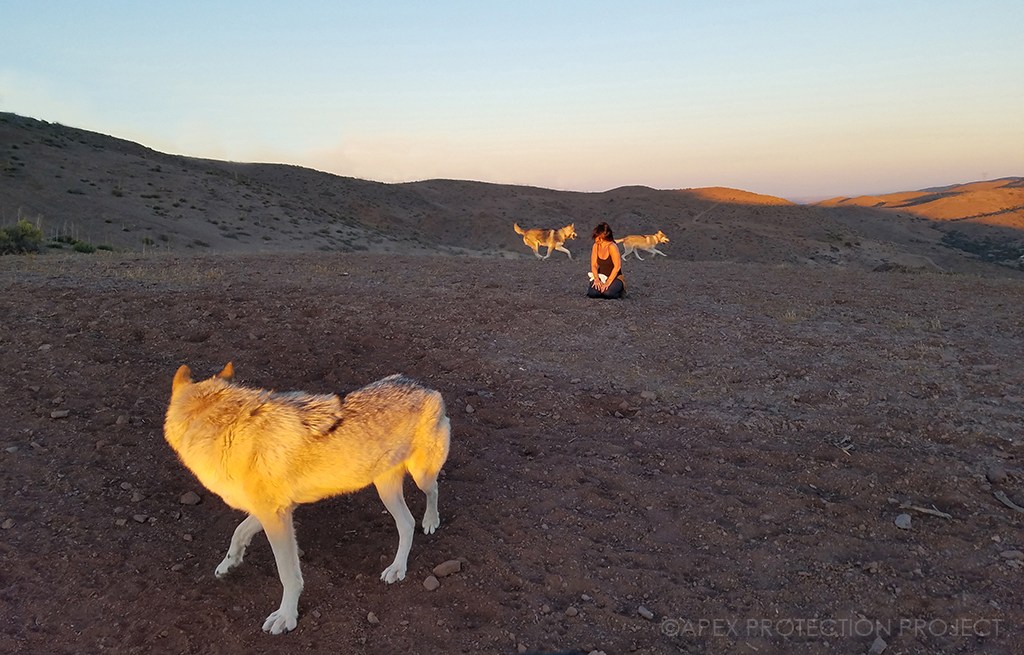 Connect into the magic of wolf energy and your own wild spirit.
Kirsten Korot's NATURE NURTURE EXPERIENCES™ & APEX PROTECTION PROJECT come together to bring you this unique and intimate day of adventure and healing.
As you spend the day with the Wolf Ambassadors of the Apex Pack you will create unforgettable memories through hands-on, interactive engagement.
The Co-Founders of Apex Protection Project will be our guides.
This is an experience not to be missed.
---
MEET YOUR HOSTS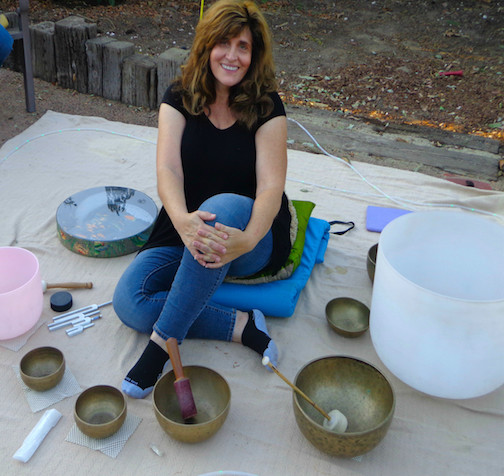 KIRSTEN KOROT
CREATOR OF NATURE NURTURE EXPERIENCES ™
MINDSET MENTOR, TRANSFORMATIONAL COACH & SOUND HEALER

PAULA FICARA & STEVE WASTELL
APEX PROTECTION PROJECT CO-FOUNDERS / EXECUTIVE DIRECTORS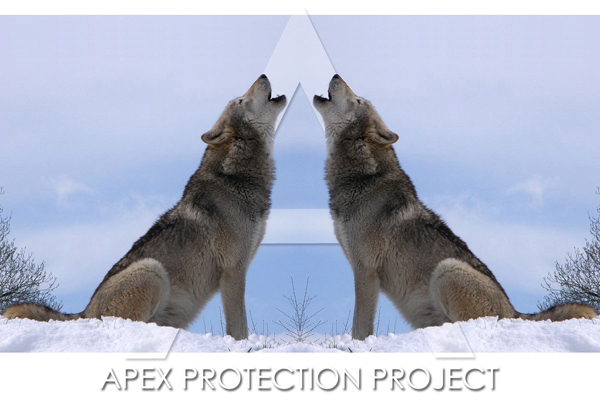 ---
HOW OUR DAY BEGINS
Paula and Steve will share their story, how they came to create Apex Protection Project and about their quest of protecting wolves and wolfdogs through educational experiences, rescue, and advocacy with the dream of living in a world where the wolf and all species are highly valued, protected and respected for the balance they bring to the ecosystem and for the gifts they offer to humanity. We will then get a meet and greet with each member of the Apex Pack and hear their stories.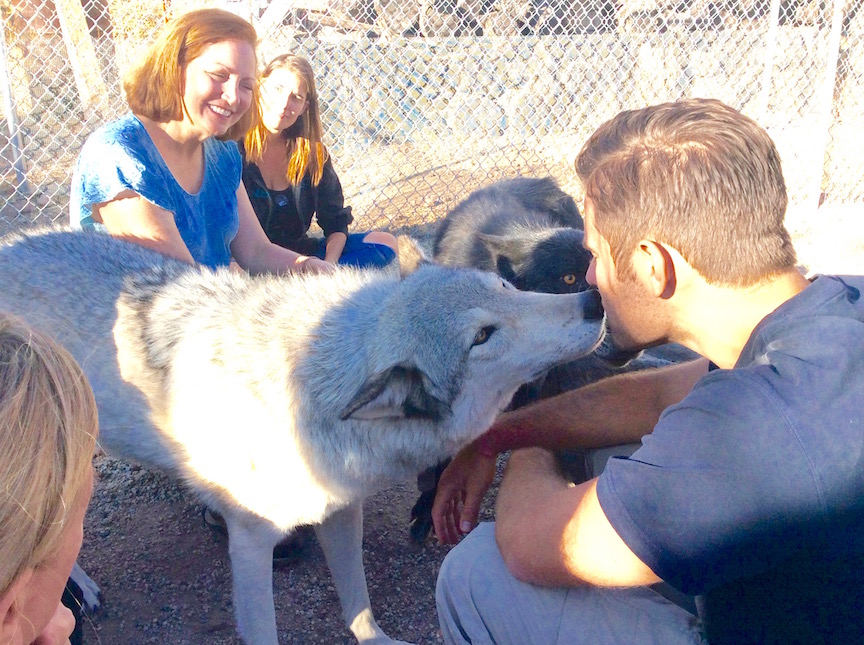 INTIMATE HIKE WITH THE PACK: (approx 1 hr moderate hike)
We will set off on a beautiful guided hike over the desert hills with lots of stops to enjoy the Apex Ambassador Pack as they run and play off-leash.
One of the highlights of the hike is resting on top of the hill to snuggle them, watch the them run and play and just take it all in. A great way to connect into our hearts, bodies, curiosity and playfullness and the beauty and peacefulness of nature.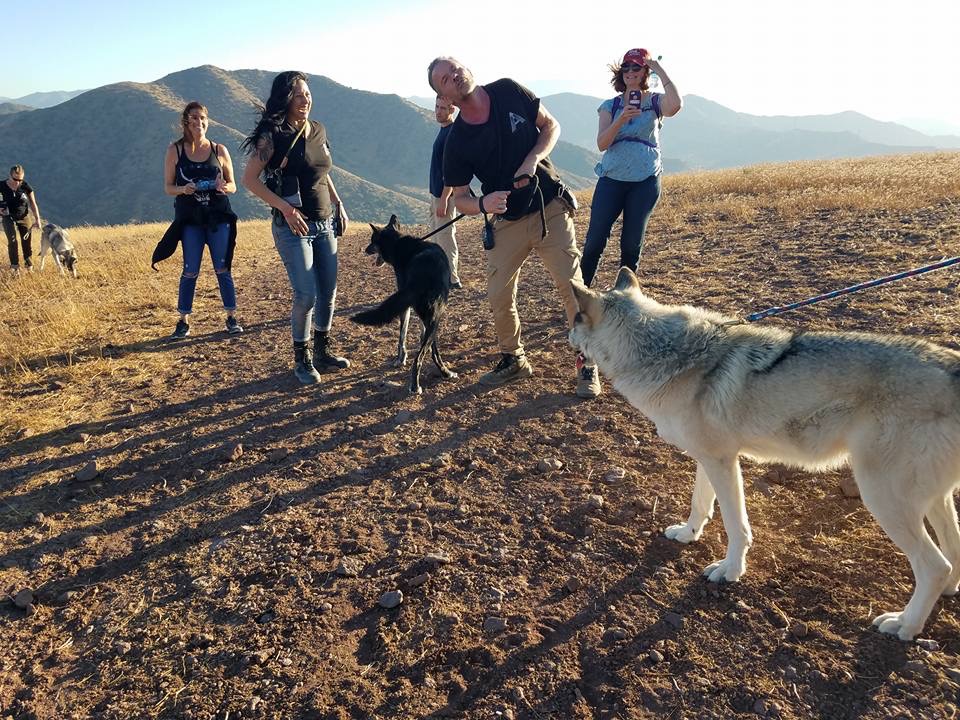 DINNER AND WINE
After the hike we will take time to get to know each other as a group. A variety of light foods, wine as well as non-alcoholic beverages will be provided. (food will include options for vegetarians and vegans)
RELAXING SOUNDBATH & MEDITATION HEALING CIRCLE WITH THE APEX PACK
After dinner we will then move into a beautiful healing circle. We will relax on yoga mats or blankets outside under the night sky for a beautiful Intuitively Guided Sound Bath & Meditation where you can allow yourself to be still, relax, reflect, feel the energy of the pack, soak in the sounds, feelings, energy and give gratitude for the day. We may even get to join in a beautiful howl all together with the pack.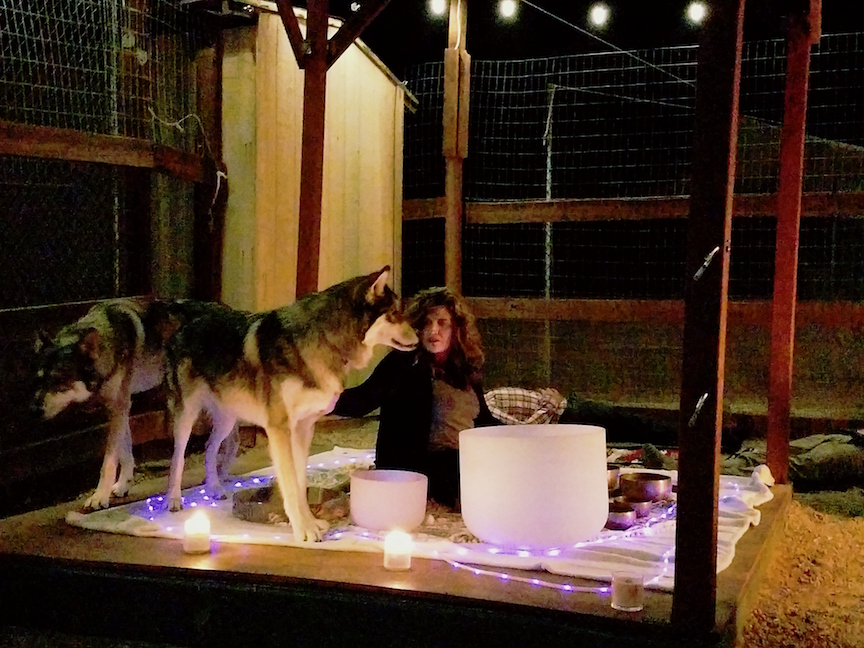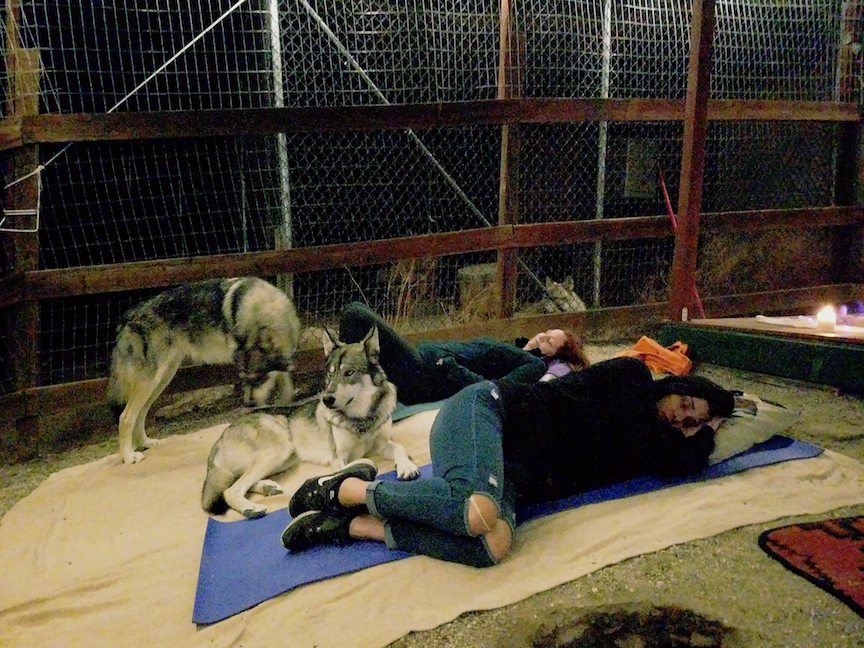 We will share this beautiful outdoor spot laying under the night sky against the backdrop of the mountains with members of the Apex Pack joining with us for our SoundBath Meditation at the end of the evening.
---
ARRIVAL TIME - Please arrive at 2pm. Allow plenty of travel time. We will begin promptly at 2:30pm
DEPARTURE TIME- The event will finish at 6:30pm and need to depart by 7:00 so we'll have time for our final goodbye hugs.
AGE REQUIREMENT- 18 yrs or older (no exceptions)

LIABILITY FORM - We require you to sign and bring the form with you to the event. You will be emailed the form after you register and book your space.
LOCATION & DIRECTIONS- We will email you the location and directions after you register and book your space. (It is located approx 1 hr outside of Los Angeles depending on traffic)
WHAT TO BRING - Please bring a blanket or yoga mat - (We will be doing the Sound Bath outdoors on the ground so we can share the space together with the Apex Pack under the night sky)
WHAT TO WEAR - Outdoor clothing that will protect your legs, good sturdy shoes or hiking boots, you'll be on rough rocky terrain, a light shirt for the hike but we also suggest a light jacket or layers since we will be going from late afternoon into evening.
Hat & Sunscreen suggested
****WHAT NOT TO WEAR - NO LEATHER (unless it's on hiking/athletic shoes) A couple of the pack love to eat leather so no leather belts, boots, jewelry, hats, clothing,purses. They are little STINKERS! ***