Description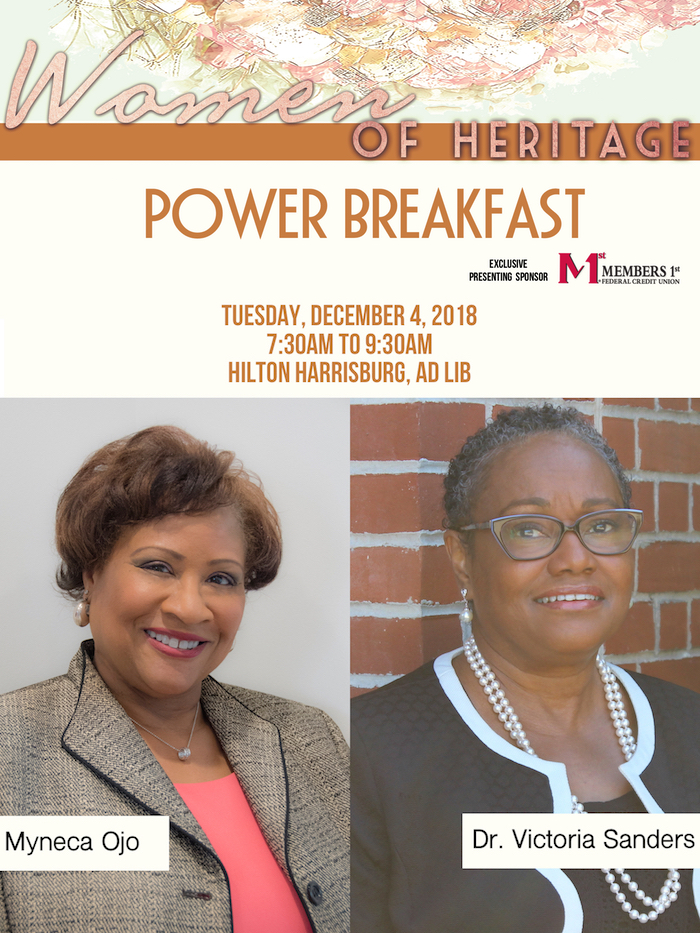 You are invited to join us for an elevated conversation with two dynamic women who exemplify the p

ower of perseverance!
Myneca Ojo, has garnered a national reputation in transportation as Director of Diversity and Inclusion with the Pennsylvania Turnpike Commission . She is now the newly appointed Mayor of Hanover, Pennsylvania.
Dr. Victoria Sanders, is the Assistant Vice Chancellor/Chief EEEO Compliance Officer & Title IX Coordinator for the Pennsylvania State System of Higher

Education (PASSHE).
Both of these women represent the power of perseverance. You do not achieve the positions and responsibilities they have without challenges and yet deliver with excellence.
They exemplify women that
are

clear about their goals and the impact that their decisions have on the lives of others.
The question becomes do you have the strength of character that no matter the obstacle
you will persevere? Join us as we close the

the year strong! I encourage you to register immediately seating is limited!

December 4th from 7:30 to 9:30 at the Hilton Harrisburg in room 400 (located in Ad Lib). Registration includes the full Hilton breakfast buffet.
For more information e-mail veracornish@gmail.com
or call 717-343-1509