Woes and Woos of Product Management in a Scaling Startup

Thursday, June 27, 2019 from 8:00 PM to 9:30 PM (Malaysia Time Malaysia (Kuala Lumpur) Time)
Event Details
In this session of Product School's monthly KL meetup we host Wei Jia, Head of Consumer Product at Fave and Rebekah, Product Designer at Supahands and learn about their journey in tech and product management, the user-centric product development and design, empathy at scale, and more. 
First session: Faking the Manager
Product Manager stories, mistakes, and lessons in a growth startup
- What does Product Management and governing the 7 kingdoms of Westeros have in common?
- How do you build a scalable product to support 5 or more new product launches in a year?
- Are you a platform PM, a product PM, or a strategic PM? What's the difference?
- Move fast break things or be proud to ship?
- Business-driven product development vs user-centric product development?
- How do you build an app to satisfy multiple user personas? 

Come and join this session for an open conversation about the woes and woos about product management in a scaling startup. 
Second session: Empathy at scale
Meet the Speaker: Wei Jia Chen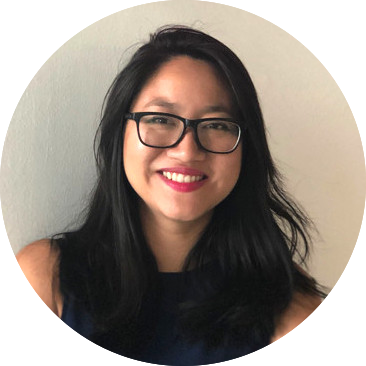 Wei Jia's journey in tech has been nothing but linear. She traversed from corporate investment beginnings - working with large Telcos, Airlines and GLCs before venturing into tech and product management, with a drive and passion to build disruptive technologies that users love. She loves building digital consumer products collaboratively, experimenting, driving growth and results; dislikes the feeling of failure but channels it towards an elevated product or personal growth - the ones who survive and win are the ones who grit through the troughs.
Meet the Speaker: Rebekah Cheng
Rebekah is a product designer at Supahands, working to scale empathy for an increasingly large pool of SupaAgents across SEA, as Supahands scales up its crowdsourced AI services worldwide. Rebekah's background in Economics taught her to question why people make the choices they do, while her experience as a journalist in London gave her the tools to uncover these 'whys' with empathy and humility.
NB: This event will be in English.
--
Please note:
- No refunds unless we have fully canceled the event. Date changes are not included.
- For additional info or questions, send an email to events@productschool.com

When & Where

Common Ground, CITTA Mall
F01-08 47301 Ara, Jalan PJU 1a/48, PJU 1a, 47301 PJ
Kuala Lumpur
Malaysia

Thursday, June 27, 2019 from 8:00 PM to 9:30 PM (Malaysia Time Malaysia (Kuala Lumpur) Time)
Add to my calendar
Organizer
Founded in Silicon Valley in 2014, Product School is the first technology business school.
We provide certificates in Product Management to professionals across 20 campuses worldwide. We also offer the same courses live online. All our instructors are senior-level product managers working at top technology companies such as Google, Facebook, Airbnb, PayPal, LinkedIn, and Netflix.
Unlike traditional MBA programs designed for students seeking roles within the finance and consulting fields, Product School's curriculum is highly relevant for the next generation of technology leaders, with classes offered at a fraction of the cost. The curriculum is designed to fit into work schedules with small classes held in the evenings or on weekends to ensure that both instructors and students can maintain their full-time jobs. Students at Product School enjoy a healthy mix of hands-on projects, group activities, case studies, and panel discussions. Through this, they learn how to lead cross-functional teams, and experience building digital products from end to end. Students are also taught how to succeed in product management interviews and given access to our alumni community where they can expand their network, find mentors, and access job opportunities.
In addition to individual classes, Product School also delivers custom corporate training programs to Fortune 500 companies seeking to upskill their existing teams or onboard new talent.
Product School is committed to pushing the product community forward. With this aim in mind, we published the Amazon bestseller, The Product Book, organize meetups in over 150 cities worldwide, host the Product Awards, and run ProductCon, a multi-city conference attended by thousands of professionals every year.