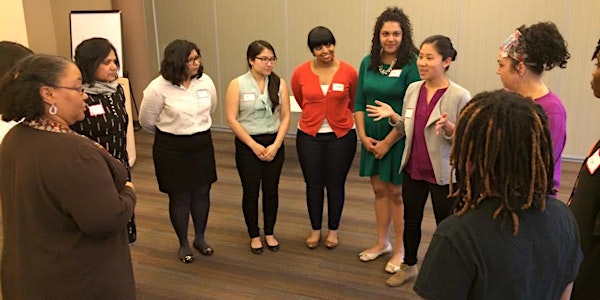 WOCI Speed-Mentoring Happy Hour
When and where
Location
Urban Growler 2325 Endicott Street Saint Paul, MN 55114
Description
*This event is organized for and by women of color and indigenous women as a supportive and courageous space.
LOCUS and @weare_ywoc are co-hosting a "Speed Mentoring" Happy Hour networking event on Wednesday, March 22 for emerging and established women of color and indigenous women to make connections, share experiences, and advice between one another. The aim of this event is to informally create opportunities for women of color and indigenous women to learn from and inspire one another.
The event will kick off with storytelling from an emerging and an established leader sharing about their personal and professional experiences, insights, and journeys. The evening will also include opportunities for 1-on-1 speed-mentoring and small group discussions in effort to create a space of sisterhood and solidarity.
Join us on Wednesday, March 22 from 6:00pm - 8:30pm at Urban Growler, the first woman-owned microbrewery in Minnesota, for an evening of relationship-building and building power with women of color and indigenous leaders!
---
A light meal will be provided.
Accessibility Note: Please note that the event is hosted on the second floor of the venue, which is not equipped with an elevator. We apologize for the inconvenience; please contact us directly to let us know if you have accessibility needs that we can work to accommodate.
---

An initiative of Minnesota Rising organized by and for emerging leaders of color and indigenous leaders, LOCUS seeks to create community, build resilience, and advance identity-driven leadership. Join us at https://www.facebook.com/groups/locusmn/!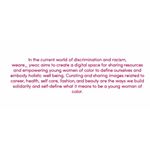 @weare_ywoc (we are young women of color) is an Instagram based space aims to create a digital space for sharing resources and empowering young women of color and first nation women to define ourselves and embody holistic well being. Curating and sharing images related to career, health, self care, fashion, and beauty are the ways we build solidarity and self-define what it means to be a young woman of color.