Description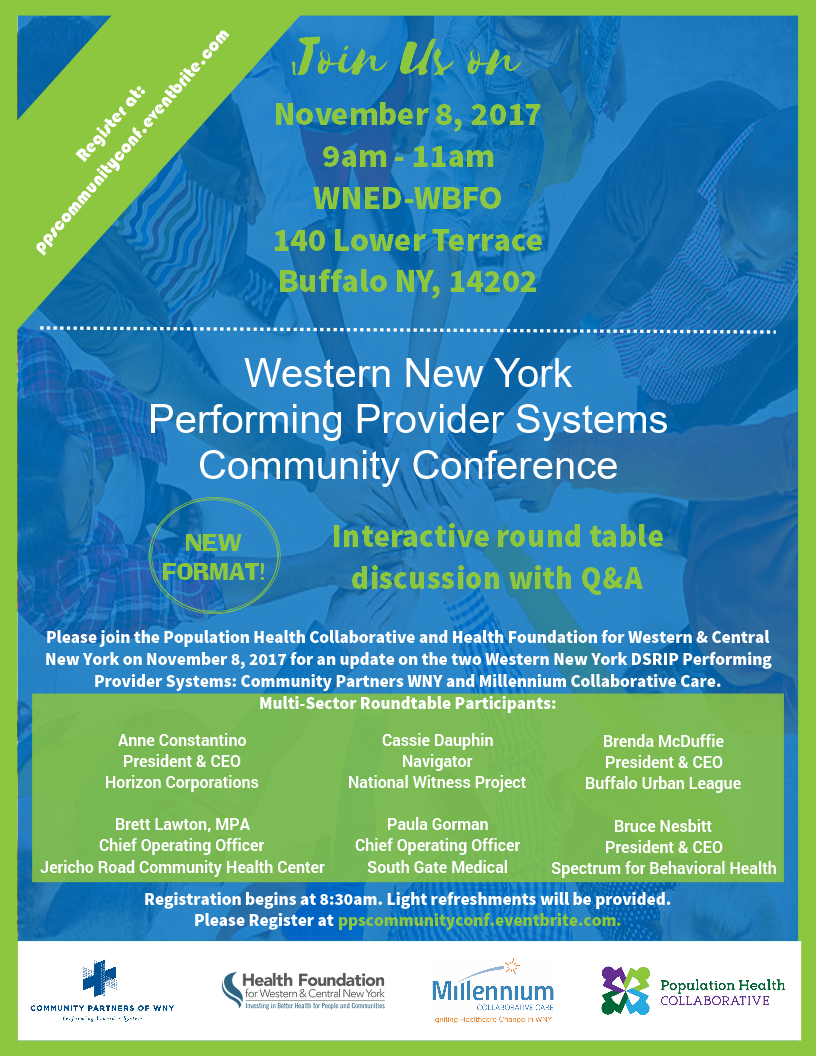 Please join the Population Health Collaborative and Health Foundation for Western & Central New York on November 8, 2017 for an update on the two Western New York DSRIP Performing Provider Systems: Community Partners WNY and Millennium Collaborative Care.
Multi-Sector Roundtable Participants:
Anne Constantino, President & CEO, Horizon Corporations
Brett Lawton, MPA, Chief Operating Officer, Jericho Road Community Health Center
Cassie Dauphin, Navigator, National Witness Project
Paula Gorman, Chief Operating Officer, South Gate Medical
Brenda McDuffie, President & CEO, Buffalo Urban League
Bruce Nesbitt, President & CEO, Spectrum for Behavioral Health

Registration begins at 8:30am. Light refreshments will be provided. Register today!