Description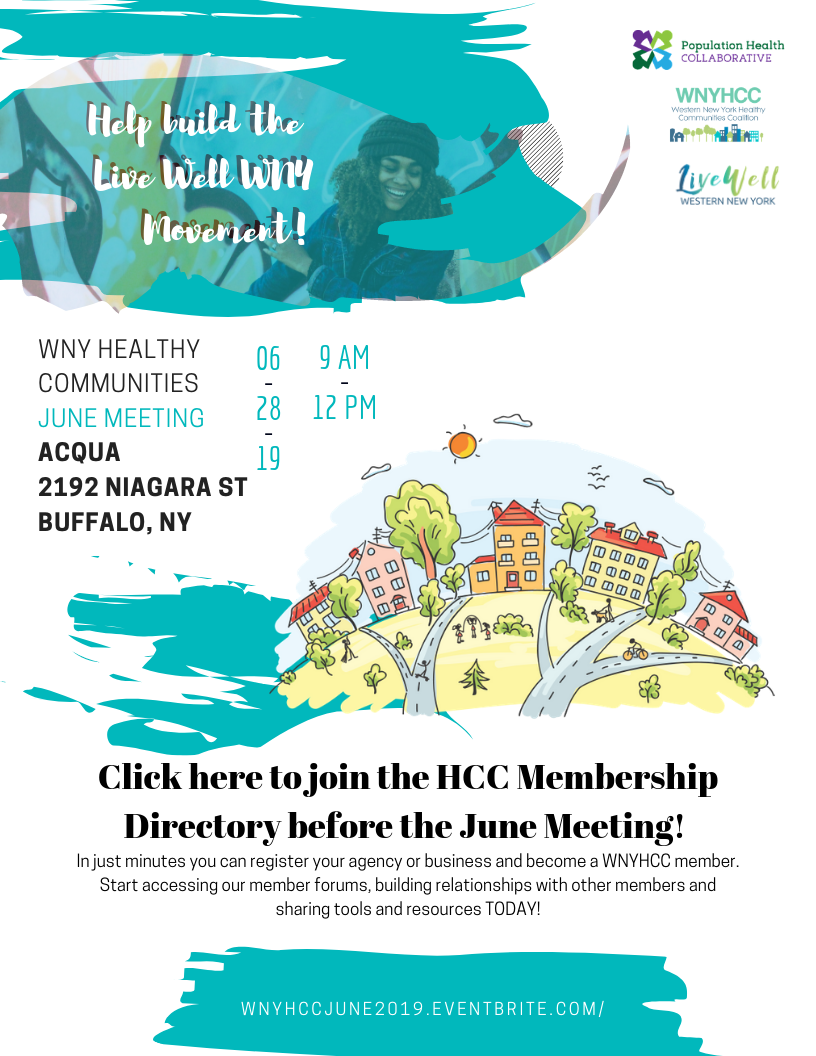 We had a great turn out at the April Live Well Kick-Off! Are you looking forward to continuing these important discussions, building connections, and finding ways to align our work?

Join us on June 28th from 9:00 AM - 12:00 PM to continue building the Live Well WNY Movement! Location to be determined. Invite your colleagues! Don't miss out on the opportunity to meet others doing similar work around healthy living!
Join the HCC Membership Directory before the June Meeting! In just minutes you can register your agency or business and become a WNYHCC member. Start accessing our member forums, building relationships with other members and sharing tools and resources TODAY!
The WNYHCC is a network of people and organizations who are dedicated to creating a region that supports active living and healthy eating. The WNYHCC offers capacity building to its organizational members through networking, professional development, training and sharing best practices. Are you working on similar efforts? Register to join us!
Sign-up for the WNYHCC-PHC newsletter to receive great funding and learning opportunities, events, and community spotlights to help with your efforts to support a healthy community. Also, be included in WNYHCC meetings to help guide our work.