Description
Join us for the next WNYHCC meeting on December 7th with networking from 9:00 AM-9:30 AM and the meeting from 9:30 AM-NOON.

Four reasons you'll want to join:
Come network with a growing list of people working on healthy eating and active living initiatives!
Get the first look at the WNYHCC website.
Learn about organizations and programs that are focused on active living, healthy eating, and smoking cessation through interactive activities.
Find out where we're headed in 2019.
Invite your colleagues! Don't miss out on the opportunity to meet others doing similar work around healthy living!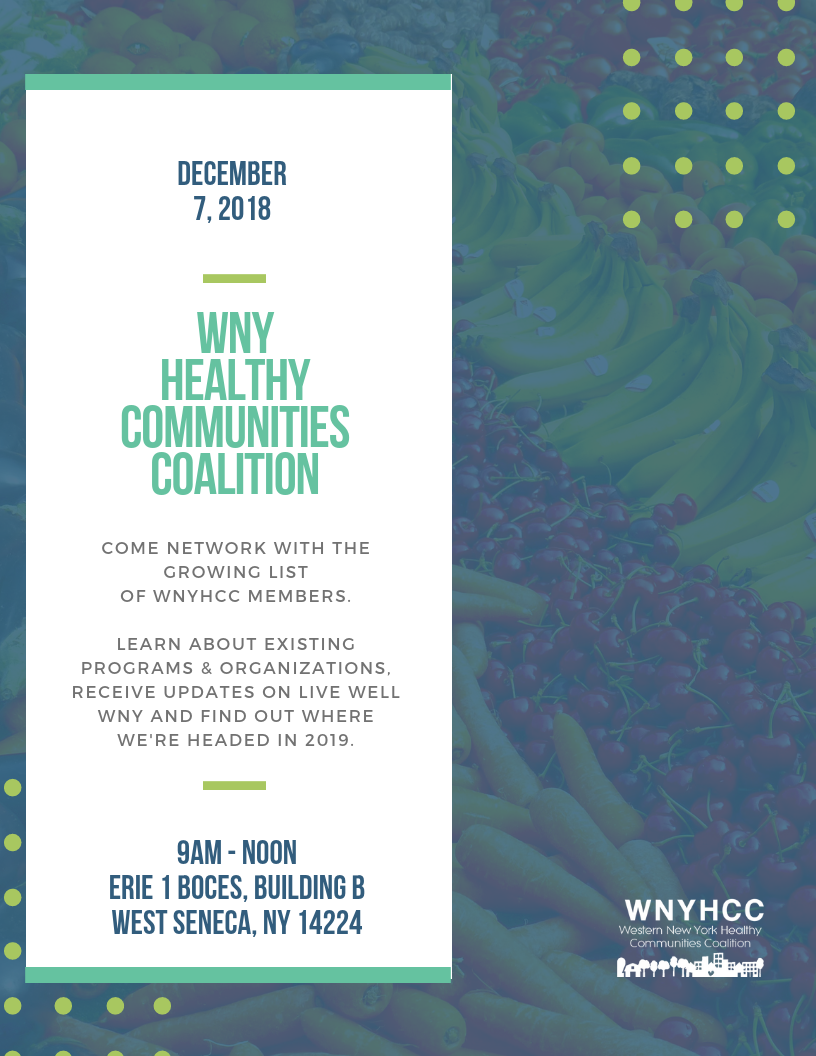 The WNYHCC is a network of people and organizations who are dedicated to creating a region that supports active living and healthy eating. The WNYHCC offers capacity building to its organizational members through networking, professional development, training and sharing best practices. Are you working on similar efforts? Join us at our next coalition meeting!
Sign up for the WNYHCC newsletter to receive great funding and learning opportunities, events, and community spotlights to help with your efforts to support a healthy community. Also, be included in WNYHCC meetings to help guide our work.