Description
WMNBikePGH: A program for womyn, femmes, non-binary, and gender non-conforming people.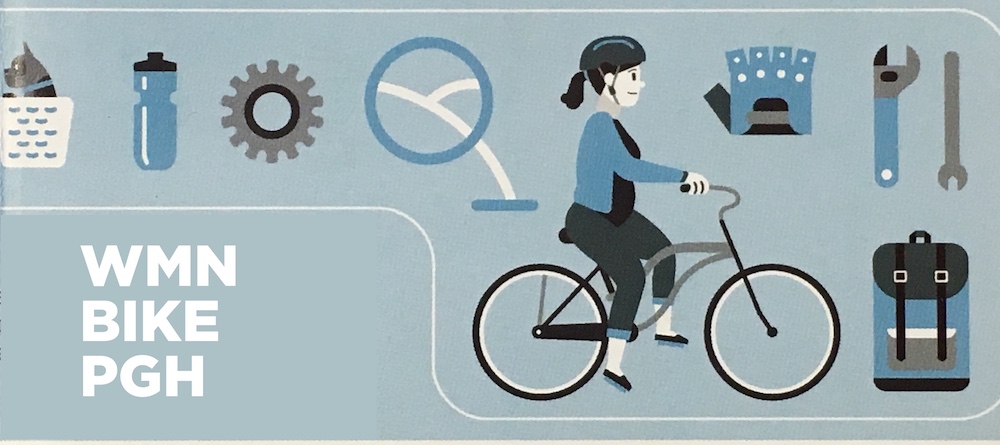 Thank you to REI Pittsburgh for hosting WMNBikePGH!
Bike Maintenance Basics - Level 1
Womyn of all skill levels will enjoy this demonstration-based workshop. Learn how to maintain your bike for smooth riding and build community with other Pittsburgh womyn!
If you ride a bicycle, then you need this class! This class is an informative presentation that will teach you how to lube a chain, fix a flat tire in record time, and make other minor adjustments to your bicycle. No experience necessary!
This class is for cyclists interested in taking better care of their bicycles and wanting to learn the proper way to fix a flat tire.
Students will learn how to properly care for and maintain their bicycles and students will learn to repair a flat tire.
---
Location, Accessibility, & Transportation
This event will take place at REI Pittsburgh in the South Side Works
412 S 27th St, Pittsburgh, PA 15203
Accessibiility: REI Pittsburgh is an ADA accessible building. The event will take place during store hours so there may customers not affiliated with this event present. The event itself will consist of around 20 people. Please contact jane@bikepgh.org if you have any physical, hearing, visual, or cognitive needs to attend this event and we will do our best to make accommodations.
Transporatation:
Bus: 48, 51, 54, 75, 81, 83
Bike: Bike parking is available immediately adjacent to the front entrance of the building along S 27th St as well as around the corner on Tunnel Blvd. REI is close to the South Side Riverfront trail near the Hot Metal Bridge.
Car: Paid car parking is available along the streets of the South Side Works as well as nearby parking garages.
---
About WMNBikePGH
BikePGH's Women and Biking Program is inclusive towards Femme / Womyn / Gender Non-Conforming / Non-binary people of all ages and backgrounds. The Women & Biking Program works to encourage this identified group of people to incorporate bicycling into their lives and increase their representation. By opening the discussion about our lived experiences and challenges, we can assess how to better provide support and resources to ride bikes in Pittsburgh.
You may learn more about our program by visiting bikepgh.org/wmnbikepgh!
---
BikePGH's WMNBikePGH Education Series is made possible by: