Description
Please join the West Michigan Cisco Users Group for our Fall Social, one of our most popular annual events on November 29th at 5:30PM! Be sure to forward this information to anyone who may be interested in this event. All are welcome!
This is the WMCUG year end social event, bowling! We have lanes reserved, and food to eat. Help us celebrate another great year!
We have a reservation on 11/29/17 from 5:30 - 7:30 for 2 lanes. Come to socialize and network with your fellow networkers!
Please RSVP!!!
Please use this form to help us get an accurate count for food.
---
Sponsor: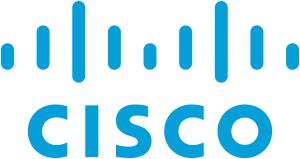 Todd Huffman
Systems Engineer
Cisco Systems, Inc
thuffman@cisco.com
Direct: (616) 940-2341
Mobile: (616) 915-8191
---
Address: 1575 Arboretum Drive Southeast, Grand Rapids, MI 49546-6494
Website: http://www.cisco.com
Cisco Systems, Inc. (NASDAQ: CSCO), is the worldwide leader in networking for the Internet. Information on Cisco can be found athttp://www.cisco.com. For ongoing news, please go to http://newsroom.cisco.com.