Description
Have you ever considered a radio broadcast ministry? If you'd like to learn more about how to have a program of your own, we invite you to join us on July 25th here at WMCA for a free ministry seminar with Ron Walters, Sr. VP of National Ministries for Salem Media. Ron will discuss the process, needed resources and share the challenges and benefits involved in having a radio ministry.
We will be holding two seminars that day and the event is free. But space is limited!
Tuesday, July 25th, 10:00AM-12:00PM
Tuesday, July 25th, 2:00PM-4:00PM
If you cannot attend on July 25th, but would still like to learn about how to have your own radio program, contact our Local Ministry Director - Steve Hantzarides, steveh@nycradio.com (212) 857-9677
---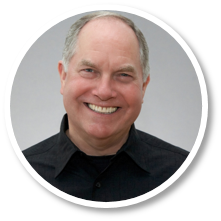 Ron Walters serves as Senior VP Ministry Relations for Salem Media Group. During his 25 years with Salem, he's managed radio stations in San Diego and San Francisco, and served as VP of National Programming at Salem's southern California Headquarters. Ron oversees Salem's 62 Pastors Events, hosting over 20,000 pastors annually, as well the 35 Women in Ministry events. He writes a monthly Pastors Letters and is a regular contributor for Preaching Magazine. He's authored the book, Letters to Pastors. Ron is currently listed in Who's Who in Religion, Men of Achievement, and Personalities of America.