Description
Please join AM570 The Mission on Tuesday, February 28th for a Panel Discussion and Networking Breakfast at Nyack College's NYC Campus. Sponsored by The C12 Group and others, the panel will explore what it means to be a Christian in the business world and how you can work within your business to help it serve a greater purpose for the Kingdom of God. The Nyack Gospel Choir will lead us in worship, and a free gourmet breakfast will be provided by D.R. Catering of Union, New Jersey.
Please bring business cards for networking and prize giveaways.
Panelists
Dr. A.R. Bernard, Founder, Senior Pastor & CEO of Christian Cultural Center
Buck Jacobs, Chairman & Founder of The C12 Group
Michael G. Scales, Ed.D., President, Nyack College/Alliance Theological Seminary
Daniel P. Buttafuoco, Senior Partner & Founder of Daniel P. Buttafuoco & Associates
Moderator
Kevin McCullough, Host of Kevin McCullough Radio on AM570 The Mission and AM970 The Answer
The C12 Group Breakout Session
After the event, The C12 Group will be hosting a Breakout Session and Luncheon for Christian CEOs, Business Owners, Presidents, and Managing Partners of companies with 10 or more employees and $1mil or more in annual revenue.
In this session, learn how thousands of business leaders across the US are improving their businesses, strengthening marriage and family relationships, and incorporating real ministry through their companies through their C12 Peer Advisory Groups. As the largest network of Christian CEOs and business owners, C12 is helping build great businesses for a greater purpose.
If you are interested in attending the C12 Breakout Session, please register for the Event Ticket + C12 Breakout Session. The C12 Group will be reaching out to all Breakout Session Registrants prior to the event.
Event Information
Timeline
7:30 AM - Doors and Registration Opens
8:00 AM - Breakfast & Networking in Exhibition Area
9:30 AM - Program Begins
11:00 AM - Program Concludes
11:30 AM - The C12 Group Breakout Session & Luncheon Begins (Only For Those who Pre-Registered)
1:30 PM - The C12 Group Breakout Session & Luncheon Concludes
Visiting Nyack College NYC Campus
Click here for information about visiting Nyack College NYC Campus including driving and public transportation directions.
AR Bernard is the Founder, Senior Pastor, and CEO of Christian Cultural Center (CCC) located in Brooklyn, New York, United States. CCC is a ministry and not-for-profit 501c(3) organization, that currently has over 33,000+ members and sits on an 11.5-acre (45,000 m2) campus. He is also the President of the Council of Churches of the City of New York representing 1.5 million Protestants, Anglicans, and Orthodox Christians. He sits on the NYC Economic Development Corporation Board, served on NYC School Chancellor's Advisory Cabinet and Mayor Michael Bloomberg's 2001 Transition Team.
Buck Jacobs is a 40+ year veteran of the marketplace ministry movement, starting as a practitioner in 1973. He served as Board Director and Vice-President of Sales of the S.H. Mack Company, a founding member of The Fellowship of Companies for Christ International (FCCI). During his ten-year association with the Mack Company, he led a ten-fold increase in sales and was instrumental in the global development of a successful Christ-centered business, while learning and applying many of the practical and fruitful methods of an integrated, Christ-centered life of ministry in the marketplace. Prior to founding The C12 Group in 1992, Buck served as the National Training Director for FCCI and Area-Coordinator for the State of Florida in addition to his years serving as CEO and a senior executive at companies in the U.S. and Europe. Buck has written several books; including A Light Shines Bright in Babylon – A Handbook for Christian Business Owners, A Strategic Plan for Ministry, I, Radical - The Story of a Radical God's Work through an Ordinary Man, The Parable of The Janitor and the CEO – and coming soon: The Road Less Traveled - 7 Key Steps to a Successful Christian Life
Michael G. Scales, ED.D., Panelist
Inaugurated in April 2007 as president of Nyack College and Alliance Theological Seminary (ATS), Dr. Michael Scales was unanimously voted by the Board of Trustees in June 2015 to serve for a fourth term. Two New York campuses are in Nyack and in Manhattan; an extension site is located in Puerto Rico. Dr. Scales spearheaded the relocation and purchase of the city campus now in historic Battery Park.
Under the administration of Dr. Scales, an impressive roster of classroom, online or distance education degree programs continue to grow (see www.nyack.edu). The first doctoral program, the Doctor of Ministry; graduate degrees in social work, childhood education and Teaching English to Speakers of Other Languages (TESOL); as well as undergraduate programs in nursing, biology, criminal justice and gospel music performance are among the newest degrees.
Dr. Scales is a board member of The Christian & Missionary Alliance Foundation, Inc. (Shell Point Retirement Community). Past leadership positions include his service as board secretary for the Commission on Independent Colleges and Universities (cIcu) board of trustees; chair and vice chair of the Council for Christian Colleges & Universities (CCCU) Commission for Advancing Intercultural Competencies; and the Presidents Council of the National Collegiate Athletic Association (NCAA) Division II.
Dan Buttafuoco is Senior Partner and Founder of Buttafuoco & Associates, which he began in 1981 after graduating from Hofstra University School of Law. He has since completed a Master's degree at Alliance Theological Seminary in Nyack, NY.
Voted BEST LAWYER five years in a row and received the prestigious SUPER LAWYER certificate (awarded to the countries top 5% attorneys).
Dan's firm has handled hundreds of juried and non-juried trials involving all aspects of personal injury, negligence, product liability and medical malpractice in service to churches, pastors and the community. His firm holds record settlements around the country including one of the highest settlements in NY state history for a police officer. He is a regular guest on all the local radio networks, (WMCA, STAR 99.1, WLIX) as a legal authority, example of philanthropy and defender of the faith.
Dan is also founder of the Historical Bible Society, which exists to foster the care, preservation, display and education of ancient and historically significant Bibles, important religious artworks and study of Christian scriptures.
---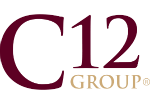 Founded in 1992, C12 Group has grown from a handful of local Peer Advisory Groups in Florida to the nation's largest network of Christian CEOs, business owners, and executives with nearly 2000 members in 90+ metro areas. C12 is not simply a CEO roundtable, professional networking group, business Bible study, or guest speaker forum. It is the trusted authority on incorporating business best practices with the foundation of Biblical principles. Facilitated by full-time C12 Chairs, business leaders from multiple industries convene monthly for a time of mutual sharpening, high-impact learning, and growth as stewards and Ambassadors for Christ in the marketplace. The C12 experience is accompanied by world-class curriculum and resources curated by top business and ministry leaders. C12 is truly building great businesses for a greater purpose.
---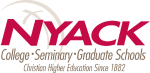 Nyack College was founded in 1882 in New York City by Dr. A. B. Simpson. Student enrollment has reached nearly 3,400 on its New York campuses in Nyack and in Manhattan and at the extension site in San Juan, Puerto Rico. Nyack is a Christian liberal arts college and is ranked by U.S. News and World Report as having one of the most diverse student populations in the nation. Alliance Theological Seminary (ATS) was founded in 1960 and is the official seminary of The Christian and Missionary Alliance.
---
In the event of extreme winter weather conditions, you will be notified a day in advance that the event will be postponed to the following day. Please note that we cannot guarantee all of the original panelists in this case.