Eco Fest promises to be a day filled with education, interactive engagement and family fun!
About this event
FREE EVENT!!
WLRN's Eco Fest 2022 promises to be a day filled with education, interactive engagement, activities, and family fun! The purpose of this event is to celebrate Earth month by educating the public on the importance of all aspects of our environment and how our South Florida community can help with conservation and engagement efforts.
The festival will include
• Environmental non-profits
• Eco-related vendors & Eco-friendly food trucks
• Kid's zone with interactive environmental exhibits by Gumbo Limbo Nature Center and Miami Dade Sea Turtle Conservation Program
• Free Yoga class at 11:30 AM by Hot Yoga Boca Raton
• Bahamian Junkanoo Band at 2PM
• Talking conservation with Zoo Miami's Ron Magill!
• Animal Encounters with Wildlife Rescue of Dade County
• Join our Puppy Hour and adopt a furry friend from the Palm Beach County Animal Care & Control
• A free amphitheater film screening of WLRN's original documentary Troubled Waters: A Turtle's Tale at 4PM
• Raffle prizes provided by Buddha Pants
• And much more!
WLRN recently produced its latest original documentary - Troubled Waters: A Turtle's Tale, focused on educating the public on the effects of global warming, water pollution and our "throw-away" plastic lifestyle through the lens of Florida's sea turtles. WLRN wants to elevate our service to the community even further by partnering with the City of Boca Raton to host WLRN's first Eco Fest.
For more information on sponsorship/underwriting levels and benefits please contact Brendan Glynn at 305.350.7968 or email bglynn@friendsofwlrn.org
For vendor information please contact Suliani Vanderbiezen at svanderbiezen@friendsofwlrn.org
The Festival will conclude with a free amphitheater film screening of our documentary Troubled Waters: A Turtle's Tale.
All free get your ticket reminder now!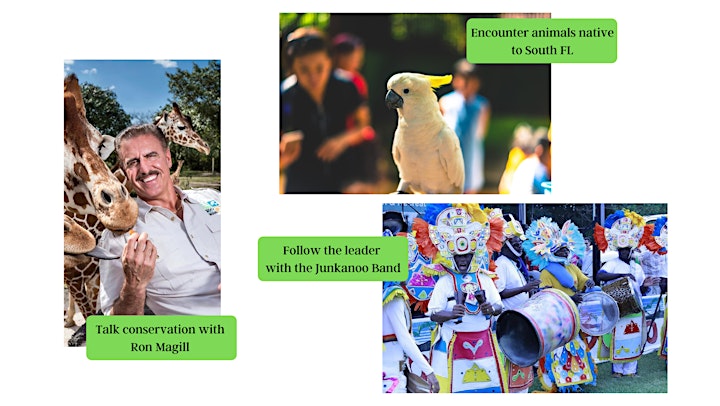 Organizer of WLRN's Eco Fest 2022
WLRN Public Radio and Television is committed to be the most trusted source of information and entertainment in South Florida's diverse community. Licensed to the school board of Miami-Dade County, WLRN is an award winning public media enterprise consisting of radio, television, digital platforms and educational channels.  WLRN offers a variety of high quality programming and advanced learning services making it a valuable community resource. The WLRN program schedule reflects the interests, attitudes, and lifestyles of South Floridians through a wide variety of local and national productions.  These productions include our own creative projects that represent the voices and address issues facing our community on local and national landscapes. WLRN original productions seek to educate and inform our community and drive meaningful engagement that help address the important issues South Floridians face.
The Mission of WLRN Public Media is to provide information, entertainment, and learning services with a commitment to excellence in serving local, national and international communities impacting civic engagement, education and economic development.