WLD Foundation Jazz in June Sunday Brunch
Description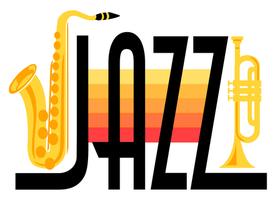 THE FOUNDATION
OF THE
NBA WOMEN LAWYERS DIVISION,
PHILADELPHIA CHAPTER
(A Pennsylvania Nonprofit Corporation)
PRESENTS
JAZZ IN JUNE
Join Us
For a Sunday Afternoon Jazz Brunch & Silent Auction
Benefiting the Foundation Scholarship Fund
Sunday June 24, 2012 1:00pm - 4:00pm
Bala Golf Club Ballroom-Tickets $45.00
2200 Belmont Avenue, Philadelphia, PA 19131
Featuring Live Entertainment
Contact events@nbawldphila.org for more information
To pay by check please click "Show Other Payment Options"
under the Paypal link
Making A Difference-Yesterday, Today & Tomorrow

Organizer of WLD Foundation Jazz in June Sunday Brunch
When the National Bar Association Women Lawyers Division, Philadelphia Chapter (WLD) formed 30 years ago, one of its goals was to address the challenges to advancement in the legal profession faced by women of color. Today, to promote diversity and reduce barriers to success in the legal profession, the Foundation of the National Bar Association Women Lawyers' Division, Philadelphia Chapter (WLD Foundation), a 501(c) (3) Not for Profit Organization and the charitable arm of the WLD, provides scholarships to deserving women of color in area law schools.
The WLD Foundation, originally established in 1993, was re-established and re-purposed in 2008 to serve as the entity charged with raising scholarship funds, monitoring scholarship accounts and the selection and awarding of book and tuition scholarships.
Please visit us at: www.nbawldphila.org