Actions and Detail Panel
WIYS Embodiment Processing: "Walking-In-Your-Shoes" Intensive April 7-9
Fri, Apr 7, 2017, 10:00 AM – Sun, Apr 9, 2017, 5:00 PM PDT
Description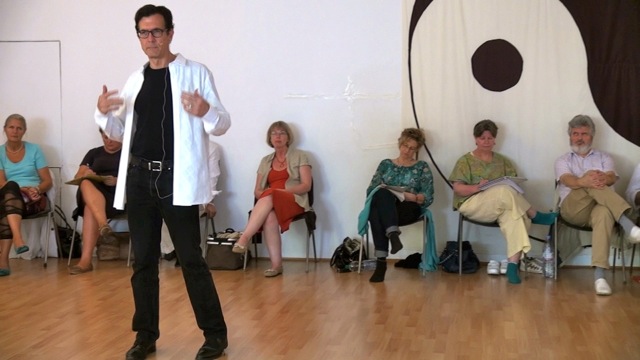 WIYS EMBODIMENT PROCESS - "WALKING-IN-YOUR-SHOES®" 3-day Training Workshop in Marin County, 2017.
DESCRIPTION
WIYS Institute of America Presents:
WIYS EMBODIMENT PROCESS -

WALKING-IN-YOUR-SHOES® 3-day Training Intensive in Marin, CA. with WIYS Co-founder JOSEPH CULP and WIYS Trainer PETER DEVRIES.
LEARN THE MOST POWERFUL CUTTING-EDGE TECHNIQUE TODAY FOR DEEP CLEARING, SOMATIC RESOURCING AND TRANSFORMATION.
WALKING-IN-YOUR-SHOES® (WIYS Embodiment Technique) is called by therapists and business leaders "the future of coaching." It combines mindfulness, movement, neuroscience and depth psychology like no other transformational process. Get empowered and take yourself to your highest level!
This is a cutting-edge tool For

psychologists, therapists, life coaches, mediators, business leaders, artists, and health care practitioners.

This 4-Module training will gve you the foundation for WIYS faciliatation and practice.
WALKING-IN-YOUR-SHOES® is a powerful and highly effective sensorimotor processing technique used to access hidden information, transform obstacles, and gain personal empowerment for your life (Journal of Humanistic Psychology,1993). By tuning into the body's intuitive wisdom, WIYS helps you gain deeper understanding about any issue such as a family member, ancestor, relationship, colleague, animal, illness, business project, or personal subject, with safety and compassion. WIYS increases empathic awareness through movement leading to increased empathy, mindfulness, and somatic resourcing. This process developed in the late 1980s by psychologist John Cogswell PhD and actor/director Joseph Culp can effectively bring transformation and clarity to issues surrounding:
Family Sytems - Romantic Relationships - Ancestors - Your Inner Critic - Optimal Attachment - Money & Success - Law of Attraction - Health, Illness & Recovery - Business & Work - Creative Arts - Trauma Processing & Healing
HOW IS WALKING-IN-YOUR-SHOES® DONE? In a group setting, under the guidance of a WIYS® facilitator, the Walker tunes into the wisdom of the body through movement, describing in detail—both physically and verbally—the insights he/she intuitively receives. Walking allows you to break out of limiting "self-concepts," move into the deeper natures of love, acceptance, and compassion as well as de-mystify and develop your own intuitive ability. The Walker can explore the inner experience, life themes and core issues of any person or subject. This groundbreaking technique is widely used by psychologists, therapists, life coaches, mediators, business leaders, artists and performers, and health care practitioners all over the world. WIYS Institutes are currently located in U.S., Germany and The Netherlands.

WIYS Embodiment Process benefits include:
Increased Intuition, Compassion and Empathy
Accessing the Knowing Field
Somatic Resourcing Through Felt Sense
Whole Brain Integration
Connectedness and Inter-Being
Healthy Autonomy
Clearly Seeing the Next Step
Embodied Transformation & Empowerment
Don't miss this special opportunity to train with WIYS co-founder Joseph Culp and WIYS Trainer Peter Devries (ConstellationWorks) for an intensive one-, two- or three-day* empathic embodiment workshop!
We hope you will come Walk with us – and deeply explore any aspect of life's experience!
You may register via Eventbrite or directly via Paypal at info@josephculp.com.
April 7-9 2017- WIYS Module 1
(Module 2: April 7-9, Module 3: June 9-11, Module 4: Sep. 8-10)
Time(s): Friday (trainee's only) 10-6, Saturday (open Walk workshop 10-6, Sunday (trainee's only 10-5)
Event: WALKING IN YOUR SHOES TRAINING INTENSIVE
Contact: Peter at 415.383.8634 or ptrdvrs@icloud.com
Facilitators: Joseph Culp and Peter deVries
* Three-day attendance qualifies towards certification hours with the WYIS Institute. Click here to learn about the 2017 Los Angeles 4-Module Certification Training.
** If paying by Paypal, please use the "friends & family" option. For information about other forms of payment outside of Eventbrite, please email the organizer.
JOSEPH CULP - WIYS co-founder, Facilitator and Trainer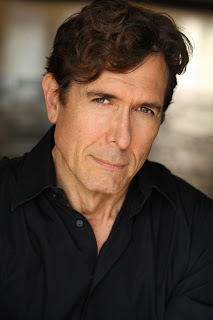 JOSEPH CULP is an actor, director and filmmaker, working in theatre, film and television for over 30 years. Joseph co-founded WIYS® with psychologist John F. Cogswell, Ph.D. In 1992, he formed the Walking Theatre Group to explore the use of WIYS in dramatic arts. Together with Dr. Cogswell, he developed WIYS® for use in psychotherapy, arts, business & community renewal. He founded the WIYS Institute® of America which has introduced hundreds of people to WIYS®, and trained many therapists and facilitators who have made WIYS part of their practice and life work.
PETER deVRIES - WIYS Facilitator and Trainer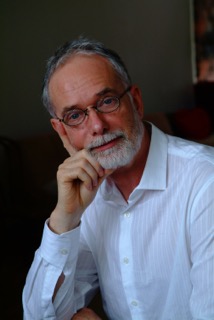 PETER deVRIES lives in Mill Valley, California. He is an Oneness trainer. He has worked closely with Gabrielle Borkan and Joseph Culp to develop "single representation" along with Walking-In-Your-Shoes® as a method to directly experience your True Self. He has made a particular study of working with Relational Constellations in the individual context over the last 10 years. He has trained in Somatic Experiencing and brings his understanding of the body as a vehicle for healing family and relational trauma. His work also incorporates practical tools from Oneness University, Diamond Heart of Almaas, Hakomi, IFS internal family systems of Richard Schwartz and the embodied presence work of Philip Shepherd. His private practice is in the San Francisco Bay Area and he teaches workshops and trainings throughout the US, Europe and the Caribbean. www.constellationworks.com