WiWSF: High Performance Communication presented by Stand & Deliver
Description
Event Overview:
This interactive workshop will give you actionable takeaways to help you improve your leadership communication skills and more effectively get your message across in meetings, presentations, and pitches. Whether you are already at the executive level, an aspiring manager, or just getting started in your career, your success is directly linked to your ability to communicate.
Join WiWSF and Stand & Deliver to learn the tools that will improve your communication skills, from conversation to presentation. Walk away with the tools to:
Deliver clear, compelling messages about the value you bring to your organization
Communicate and lead with greater confidence and authenticity
Effectively negotiate with poise and skill
Manage your emotional state in high-stakes situations
Leverage the physical language of authority: how to use space, stillness, and silence for greater confidence, power and rapport
Presented by: Michelle Johnson, Program Director & Performance Coach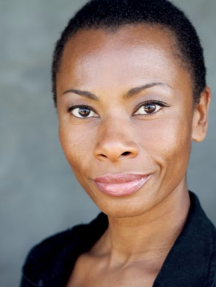 Michelle has helped Stand & Deliver clients worldwide to align their messages with each other while creating space for individual's authentic voices. She has directed and coached programs for organizations including Genentech, Cisco, PepsiCo, State Compensation Insurance Fund and the Boston Latin School.
For over 10 years across 30 countries, Stand & Deliver has created a proven methodology for developing high-performance leadership communication skills and empowering people to realize dramatic gains in their performance.

"Stand & Deliver demonstrated how to motivate and drive behavior with any audience."
—Chuck Robbins, CEO, Cisco Systems
______________________________________________________________________________
"Stand & Deliver created a transformational change in my communication skills and developed my confidence to interact with senior stakeholders. I would strongly recommend the course to anyone interested in building their leadership presence."
—Edmund Nwosu, Senior Business Analyst, HSBC
______________________________________________________________________________
"The program with Stand & Deliver far exceeded my team's expectations. I've already recommended this unique and powerful experience to several other groups. It was that good."
—Doreen Ida, Vice President, Marketing, Nestlé USA
______________________________________________________________________________
"Success for us has been about turning a new strategy into reality. Stand & Deliver helped us to deliver beyond what we thought possible."
—Magnus Böcker, CEO, Singapore Exchange
______________________________________________________________________________
"Impactful, dynamic, inspiring and challenging."
—Gerardo Sanchez, Talent Sustainability Manager, PepsiCo Mexico