Description
Join us for the very last event of 2016, featuring Keynote Speaker, Danielle Moss, the Co-founder behind "The Everygirl". The Everygirl.com is the ultimate online resource helping shape the creative, career-driven woman to experience her life better lived.
What:

A Keynote speech from Danielle Moss & networking in a beautiful River North Art Gallery
When:

December 13, from 6pm - 8pm
Cost:

$15, drinks & appetizers will be provided.
Where:

The Weinberg Newton Art Gallery at 300 W. Superior #203, Chicago 60654
Meet our Keynote Speaker!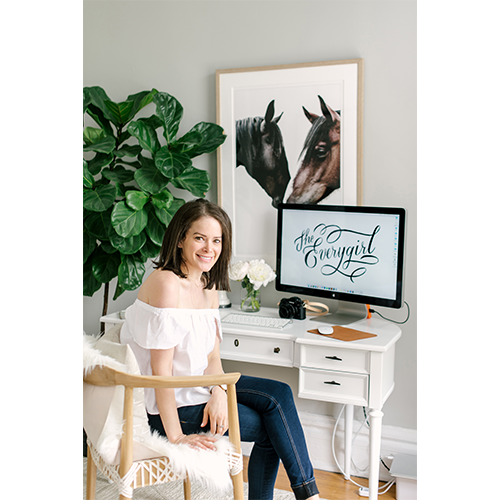 Danielle Moss graduated from UCSB with a degree in Sociology. She spent the first half of her twenties feeling completely lost, and in an effort to document her life and "find herself," started a blog in 2007. Shortly after launching, redesigned her blog and received a few requests for help with blog design. Within a few months, she was running her own graphic design studio.

In 2010, Danielle pooled her savings and ventured out on her own, leaving Los Angeles for Chicago. Her blog continued to grow, attracting over 50,000 unique monthly readers but she felt like something was missing in the online space. She wanted to bring relatable, attainable content to young women like her who weren't connected and were trying to figure their lives out. In 2011, Danielle and her now business partner teamed up to launch theeverygirl.com. A lifestyle website for women in their 20s and 30s.
These days, running The Everygirl is Danielle's full time job, and she and her cofounder now have 3 full time hires and an office in the West Loop. Danielle also takes on photography and interior design projects and works with brands on her personal blog, danielle-moss.com.
Thank you to our sponsors: Kin Community, Gum Gum & the Weinberg Newton Art Gallery !
KIN COMMUNITY is a digital video company that inspires millennial women around the world.
GUM GUM is a leader in the computer vision space, with a mission to unlock the value of every connected image for marketers and publishers. Its patented image-recognition technology delivers highly visible campaigns for the majority of Fortune 100 companies."
WEINBERG / NEWTON GALLERY is an exhibition space with a mission to educate and inform the public on social justice issues. Through artwork and programming the gallery provides an engaging environment for discourse on critical contemporary issues facing our Chicago community and beyond. Connecting artists with social justice organizations, Weinberg/Newton Gallery works to drive change and cultivate a culture of consciousness.