Description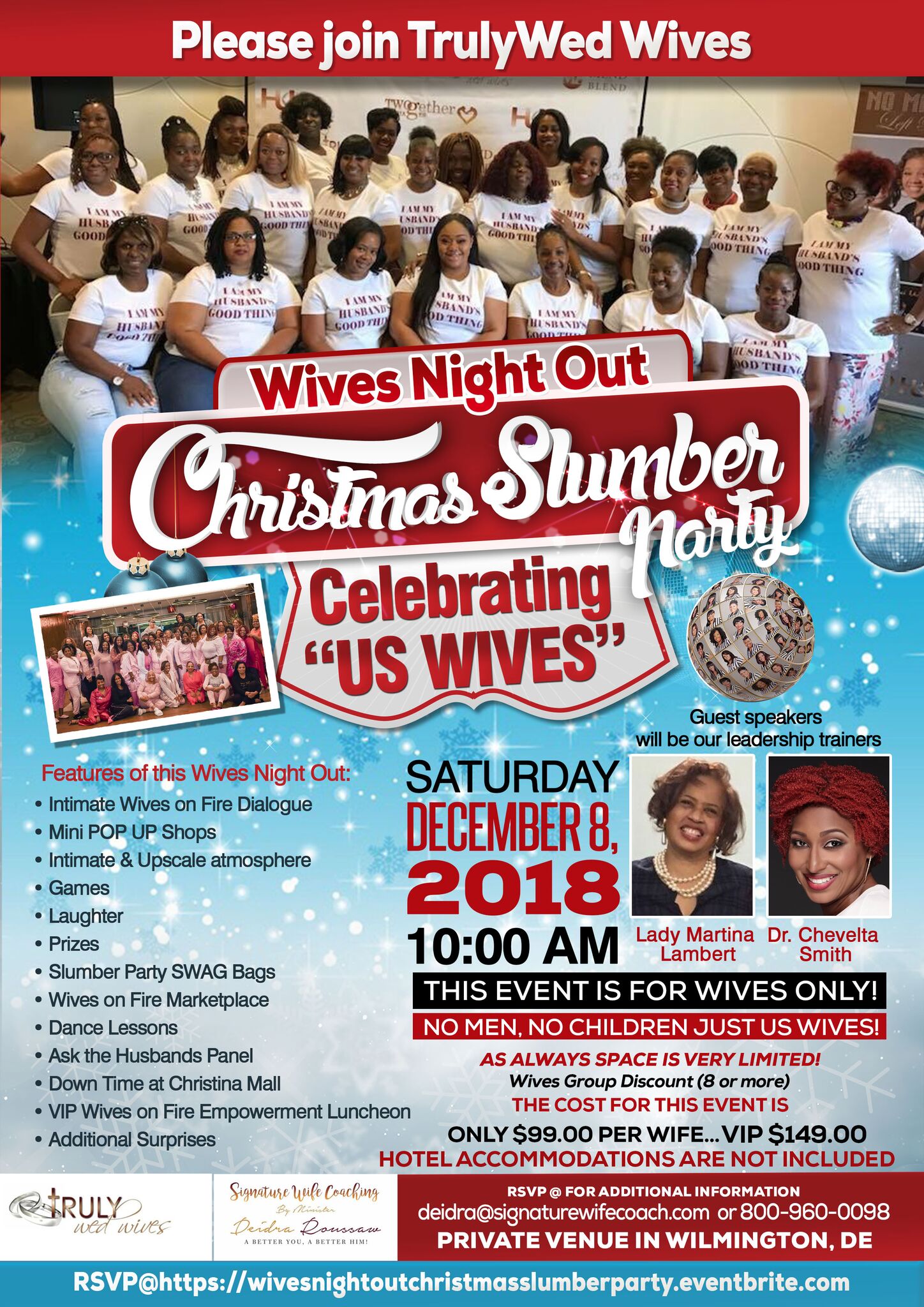 Wives Night Out Private Slumber Parties hosted by the Signature Wife Coach
Please join TrulyWed Wives a private location in Wilmington, DE for our Wives Night Out CHRISTmas Slumber Party,
Celebrating "US WIVES"
This event will take place on Saturday, December 8, 2018 @10:00 AM
Guest speakers will be our leadership trainers
Lady Martina Lambert
Dr. Chevelta Smith
Features of this Wives Night Out
*Intimate Wives on Fire Dialogue
*Mini POP UP Shops
*Intimate & Upscale atmosphere
*Games
*Laughter
*Prizes
*Slumber Party SWAG Bags
*Wives on Fire Marketplace
*Dance Lessons
* Ask the Husbands Panel
*Down Time at Christiana Mall or the Waterfront
*VIP Wives Empowerment Luncheon
*Additional Surprises
This event is for wives ONLY! No MEN, No CHILDREN just US WIVES!
As always space is VERY limited!
Wives Group Discount (8 or more)
The cost for this event is ONLY $99.00 per Wife...
For additional information,
deidra@signaturewifecoach.com or 800-960-0098