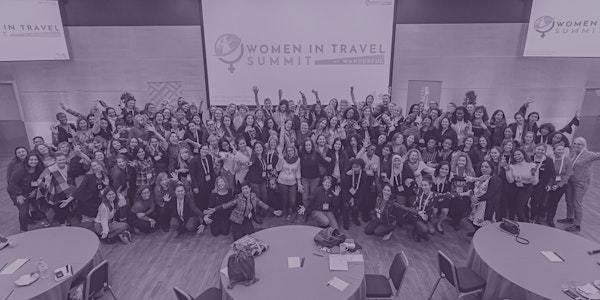 WITS 2024: Utah
WITS is the premier event for travel content creators and brands.
Location
Salt Lake Marriott Downtown at City Creek, 75 S W Temple St Salt Lake City, UT 84101
About this event
WITS is the premier event for travel content creators and brands.
WITS brings together some of travel's top talent to discuss future innovations, build dynamic collaborations, and change the travel industry worldwide, all while supporting and empowering a diverse community.
All genders are welcome and invited to join us for important conversations about elevating women and underrepresented creators.
WITS is organized by Wanderful, a top network for women and gender diverse travelers with a reach of over 40k worldwide.
We expect 500+ attendees to join us for WITS Utah!
Visit witsummit.com to learn more about the event, see the schedule, meet our incredible speakers and presenters, and more!
Beginner Bootcamp
Beginner Bootcamp is an extra pre-conference block of programming specifically designed for attendees who are new to blogging and digital content creation and interested in becoming a travel influencer. This is an opportunity for beginner creators (or those who have not yet started a blog but would like to) to get a head start on the exciting and informative sessions taking place at WITS. Participants will learn from experienced creators, influencers, and entrepreneurs about content development and promotion.
Beginner Bootcamp costs an additional $100 USD (+ processing fees), and will take place on the Friday of WITS, before regular sessions begin.
If you'd like to attend, be sure to purchase a "Beginner Bootcamp" inclusive ticket.
FAQs
How can I contact the organizer with any questions?
Visit witsummit.com or email wits@sheswanderful.com.
What's the refund policy?
Visit witsummit.com to learn more.
About the organizer
Wanderful is an international community and lifestyle brand that specializes in helping all women travel the world. Wanderful reaches over 100M women per year through events like the WITS Travel Creator + Brand Summit and Wanderfest, local chapters in 50 cities around the globe, and a thriving membership community.
To become a member, visit sheswanderful.com/join today.