About this Event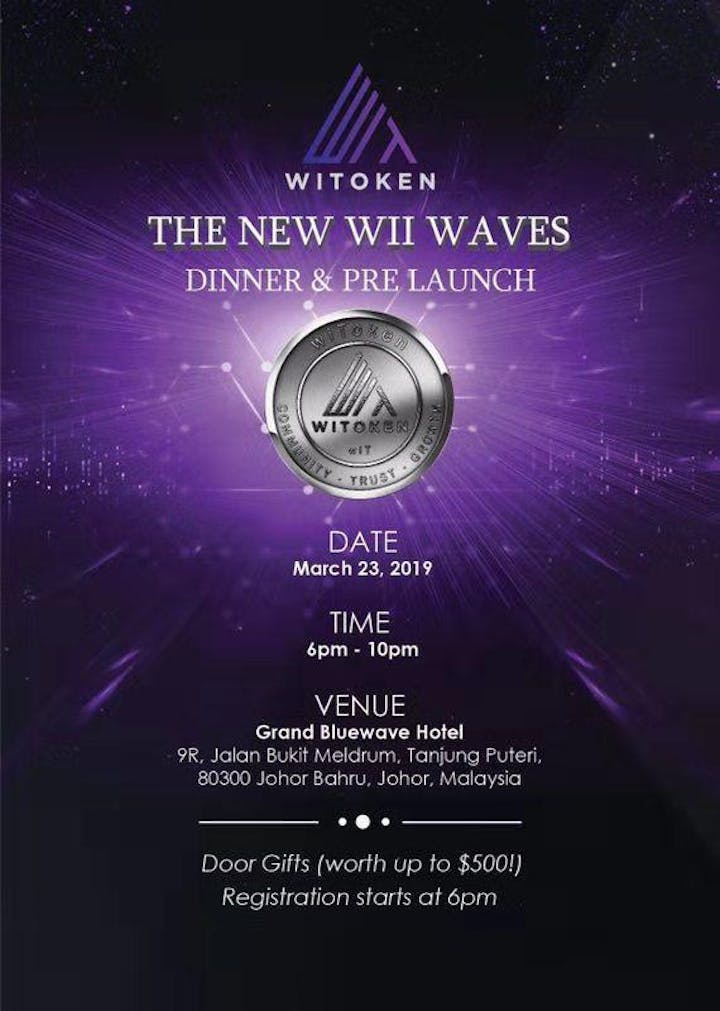 GET EXCLUSIVE INVITES TO OUR PRELAUNCH EVENT!
At this Exclusive Prelaunch you'll be able to get up to US$500 worth of WITOKENS and the opportunity to get in early.
You can learn about how witoken is going to change multiple industries, learn about the latest trends, and even how to save your existing bitcoin investments and turn it back into profits!
Heck, you may even be able to finally achieve your financial goals in the next few months!
In fact, here's just a sample of what you can expect at this Exclusive Prelaunch:
* You can meet the movers and shakers in the industry...
* This is where the best of the best will be...
* You can walk away with up to US$500 worth of witokens...
* You'll save a ton of time trying to figure out where and when is the next opportunity wave coming...
* You won't have to worry about any huge investments...
... and much, MUCH More!
Don't miss this Exclusive Prelaunch where you can meet the company and people who are really making things happen today and claim up to US$500 worth of witokens just for attending.
Register Now!