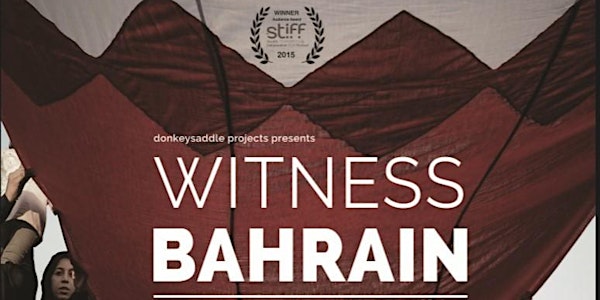 Witness Bahrain Documentary Screening on Capitol Hill
Location
Rayburn House Office Bldg
50 Independence Ave SW
Room B-369
Washington, DC 20024
Description
Join us for a Capitol Hill screening of filmmaker Jen Marlowe's new award-winning documentary, Witness Bahrain.
Witness Bahrain is a piercing look inside Bahrain, two years after the start of Bahrain's uprising. The film follows an activist as she travels all over Bahrain, uncovering stories of Bahrainis, including doctors arrested and tortured under trumped up charges, nurses treating injured protestors at underground clinics, the family of a boy killed by riot police, and the arrest of human rights defender Nabeel Rajab. Scores of ordinary Bahrainis are also featured: women explaining why they protest, people praying on the remains of their demolished mosques, and youth clashing daily with riot police.
The DC premiere of the film is co-sponsored by Congressman Hank Johnson and will begin at 5:30pm with brief opening remarks from the Congressman himself.
After the film, the Director Jen Marlowe & Former Bahraini MP Matar Matar will engage with the audience in a brief Q&A. Light refreshments will be served.
Seating is limited for this exciting event, so please RSVP!
Co-sponsored by Congressman Hank Johnson (D-GA), ADHRB & donkeysaddle projects.
For more info on the film, visit www.witnessbahrain.com.