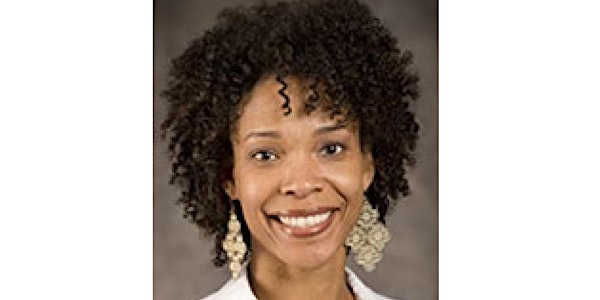 With Liberty & Justice for All Children: A Grassroots Organization's Story
REVIDA RAHMAN, MBA, Co-founder of OneWillCo, shares strategies and insights for achieving safety and equal opportunities for all children.
About this event
Even though there are verified disproportionalities in our nation's schools, the stories surrounding them continue to divide us. It doesn't have to be that way, and for some, passive observation is no longer an option. In the face of long-standing blatant racism in their Williamson County, Tennessee school system and the horrific national events of 2020 that led to a collective conversation about racism, Revida Rahman and her friend and ally Jennifer Cortez, founded OneWillCo in October 2020.
OneWillCo, a non-profit grassroots organization, was birthed because Racism is real, Racism is wrong, and Racism is expensive, not just in dollars, but also in the denial of equal opportunities and a sense of belonging and safety for children of color in society. OneWillCo believes that fines and laws are there to mitigate the problem, but rules don't solve problems, people do. Teachers and policy makers can't fix the problem alone. Fundamental to these goals is the belief that the whole community must work together toward that same end.
OneWillCo engages in active community building, where the voices of students of color can be supported and heard. Through focused research leading to the education of school administrators, teachers, parents, and students about the complicated race-related issues schools face, OneWillCo achieves actionable solutions, working to save their community money and steward their collective resources well.
Revida Rahman, MBA, a native of Mississippi and Tennessee, holds a bachelor's degree from MTSU and a master's from TSU. She also holds the 2017 Community Service Person of the Year Award from the Williamson County Chapter of Phi Beta Sigma and is a lifetime member of Delta Sigma Theta. In 2018, the Nashville Alumnae Chapter awarded Revida their Presidential Spirit Award. In 2019, she was nominated for the Women Who Rock Nashville's Health Impact Award. Revida and her husband of 17 years, Yusuf Rahman, have been actively involved in the change they want to see in their community and are the proud parents of two sons, Amir & Taj.
This is a FREE ONLINE event. Registraton is required. Registered attendees will receive the ZOOM link via email prior to the program.
Q & A following presentation.
Follow Coalition4Justice on Eventbrite by clicking the button at the bottom.
"Don't miss your chance to join in the Conversation!"
COALITION FOR RACIAL EQUITY AND SOCIAL JUSTICE (Coalition4Justice) is a non-profit, grassroots organization committed to the achievement of racial equity and justice for people of color via education, honest dialogue, and civic action. Formed to provide a safe space for individuals to engage in authentic conversations about these vital issues, Coalition4Justice utilizes education and training as catalysts for meaningful and measurable change. The organization was founded in 2020 by Dr. Bernadine Ahonkhai, a Black woman, lifelong educator, mother, and writer.
Please visit our beautiful, newly designed website to learn more about Coalition4Justice OR to make a tax-deductible, year-end donation to help support programs like this one. THANK YOU!
"Advancing Equity and Justice Together"