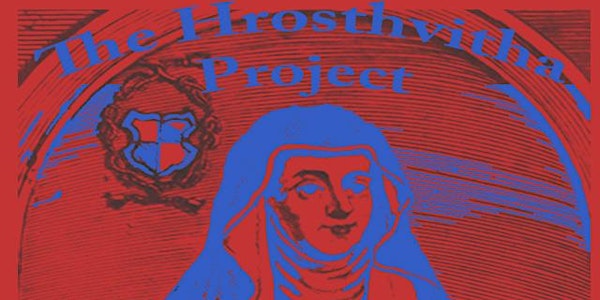 WiTFESTNYC presents: "The Hrostvitha Project"
When and where
Location
A.R.T./New York Theatres - Jeffrey and Paula Gural Theatre 502 West 53rd Street New York, NY 10019
Refund Policy
Contact the organizer to request a refund.
Description
The Hrosthvitha Project: Over the next 5 years, Project Y Theatre Company will commission new adaptations of all the plays of Hrosthvitha of Gandersham, the 10th century nun who was the first modern female playwright and the first German language playwright. The Hrosthvitha Project is an effort to broaden an reclaim a piece of women's history and women's theatre history, as well as to make relevant and resonant the work of the first female playwright for a contemporary audience.
Buy a ticket to join us for staged readings of our first 7 Commissioned Adaptations of Hrostvitha of Gandersham's play "Dulcitius."
The Program of Plays:

What Jesus Wants
By Lia Romeo
Directed by Rachel Dart
Amanda: Alexandra Curran
Irene: Erika Grob
Pastor: Gianmarco Soresi
Good People
By Pia Wilson
Directed by Estefani Fadul
Portence: Rachel Ingram
Gabby: Lauren Harkins
Really Doing Something
By Michole Biancosino
Directed by Rachel Dart
Keona: Lauren Harkins
Kaitlin: Erika Grob
Faith Warriors
By Julienne Hairston
Directed by Rachel Dart
Imani: Lauren Harkins
Confianza: Laakan McHardy
Faith: Vongai Shava
Bannonvlad: Dino Antoniou
Cathedral
By Caridad Svich
Directed by Estefania Fadul
Vongai Shava
Bright Presence
By Stacie Lents
Directed by Estefania Fadul
Boss: Dino Antoniou
Sherman: Gianmarco Soresi
Carole: Rachel Ingram
Uncovering
By Erin Mallon
Directed by Rachel Dart
Constance: Alexandra Curran
Jeremy: Ben Sheppard
Beth Anne: Rachel Ingram
Matthew: Gianmarco Soresi
Stage Directions (for all plays): Laakan McHardy
Produced by Tasha Gordon-Solmon