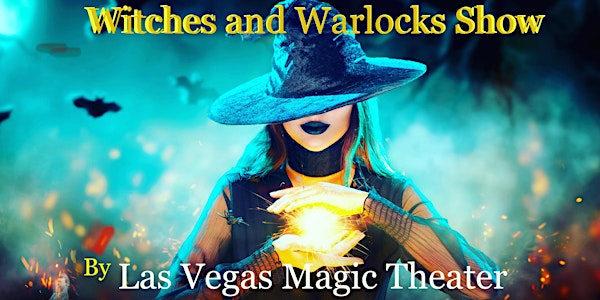 Witches and warlock Show at Las Vegas Magic Theater
Watch a world renowned Talent ,perform mysterious jaw dropping Magic! a intimate European style cabaret theater, a unique experience.
About this event
Experience the life of a witches and Warlocks life starting years ago to present day, and sometimes witches also join the show. witness mysterious Magic up close with audience interaction. This is a magic show with a unique intimate classy atmosphere, and intimate and but mysterious show. We have a limited audience to insure a V.I.P experience and memorable experience. meet the stars of the show and ask them questions! Kids are welcome but this isn't a kids show however kids may enjoy it. Watch a world renowned magicians currently featuring. ( Losander) and guest appearances by Luna Shimada. And cameos by the Voodoo witch.