Event Information
Location
Union Stage
740 Water Street SW
Washington, DC 20024
About this Event
• Full dinner and drink menu available
W.I.T.C.H.
Witch was a Zamrock band formed in the 1970s. Widely seen as the most popular Zambian band of the 1970s, W.I.T.C.H (an acronym for "We Intend To Cause Havoc") were formed during Zambia's golden post-independence days, and were headed by lead vocalist Emanuel "Jagari" Chanda. With the economy collapsing in the late-1970s, and increasing government authoritarianism, Witch, like most Zamrock bands, were reduced to playing daytime shows to avoid the curfews, and faded away.
This prompted Jaggari to leave the band and pursue his career as a teacher. The Witch Band later recruited Patrick Chisembele and Christine Jackson as lead vocalists. This was the time the band switched from rock to disco music. After the departure of Patrick Chisembele and Christine Jackson, the witch further switched to the Zambian traditional music, Kalindula led by Chris Mbewe. Under this genre, they recorded hit tracks such as Janet, Nazingwa among others.
Chanda was invited to the US to perform in 2012. As of 2013, "New Witch" is touring again with the lineup including Chanda, and new members from the Netherlands, Germany, and Switzerland. The band's previous discography has also been re-released (digitally and on vinyl).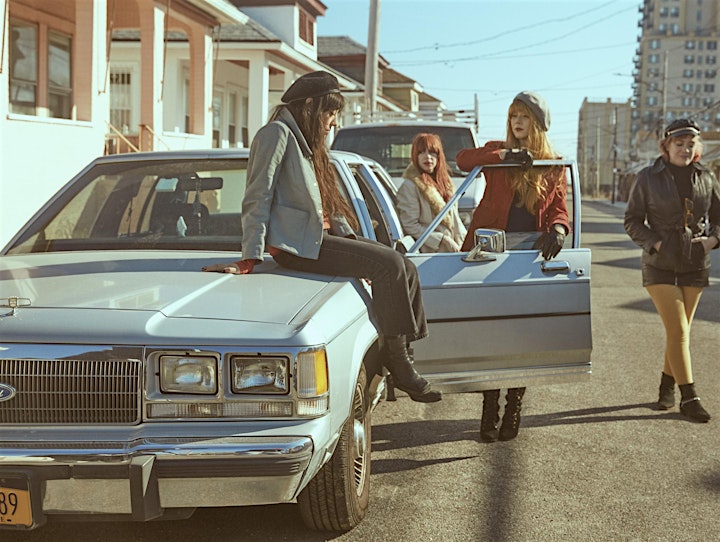 Habibi
In a time fraught with political turbulence and cultural unease, having a voice has never felt so important. For Habibi this comes at a crucial moment. The quintet just released 'Cardamom Garden' their first EP in over four years; significantly, the first one with lyrics recorded in Farsi. This new direction has been a long time coming for the band who are acutely aware of music as both a natural part of their heritage and a representation of their own identity: "Middle Eastern culture is very heavily influenced by the arts," shares Iranian-American lead singer Rahill Jamalifard. The EP combines her culture's flair with a finely tuned vocabulary of widely appealing tracks structured in a new pop approach: engaging and highly danceable while eschewing typical formulas.
Featuring three original songs, and a Farsi cover of 60s classic "Green Fuz," 'Cardamom Garden' was recorded in Brooklyn and mastered by Heba Kadry (Björk, Slowdive, Future Islands). Bringing their sound even closer to its middle-eastern roots is Tehran-born Yahya Alkhansa, who contributed tonbak percussions.
Both Jamalifard and Habibi guitarist Lenny Lynch originate from Detroit, although neither met until both were living and playing shows in the local Brooklyn scene, where they intuitively fostered a shared connection over their love of Middle Eastern psych music. The two recruited Karen Isabel (drums) and Leah Beth Fishman (bass), fellow musicians who were also friendly through the same DIY music hub, though both also had roots as far away as Puerto Rico before all landing in the common ground of New York City. They were quick to receive critical accolades, with their self-titled 2013 full-length debut heralded by The New Yorker as "stunning."
"I see you walkin', walkin' down Woodward / tryin' to catch a ride," Jamalifard sings in live favorite "Detroit Baby," a reference to an avenue in the Detroit of their youth that could similarly apply to the place in Ridgewood, New York where she currently resides, or any other street in America or across the globe. Habibi have proven to be capable of showcasing authentically crafted music that is both uniquely its own yet able to traverse borders in its overarching appeal. This ethos is clear even in the band's chosen name: "Habibi" translated to English means "my love"-a universal language that makes them easy to embrace.
Performers
Date and Time
Location
Union Stage
740 Water Street SW
Washington, DC 20024
Refund Policy