About this event
Witch was born from a marriage of apparently contradictory influences. J Mascis of Dinosaur Jr. renown and his long time friend Dave Sweetapple were interested in forming a hard rock band. They found willing and able conspirators in Kyle Thomas and Asa Irons, both members New England avant-folk outfit Feathers. On their eponymous debut album (released in 2006), this line-up mounts a mighty sonic tumult that harkens back to classic heavy metal sound of early 70's outfits while still sounding modern in it's assault. The sophomore follow up 'Paralyzed' was released in 2008 and saw a slight departure from the 'Self Titled' release, with similar themes but musically more aggressive in it's approach. Three short years later they added Oakland shredder Graham Clise (Annihilation Time / Lecherous Gaze) on second guitar, rounding out the line up that still stands.
In Witch, Mascis returns to his first love, drums, playing with an unbridled passion that recalls his work with Deep Wound, his early 80's hardcore band. Meanwhile, Kyle, who also records and tours as King Tuff, sings and writes the group's supernatural-oriented lyrics, exploring the juxtapositions between age and youth, the paradox of meeting yourself, and the dilemma of falling asleep on a mountaintop and waking up a hundred years later. Graham weaves a dense texture of rhythm and lead guitar lines that ebb and flow over the basic monolithic, trundling riff-rock song structure. Dave adds additional weight to Witch's sound with massive, crunching bass lines, not dissimilar to his work with horror metal band, Eerie and straight up rock band, Sweet Apple.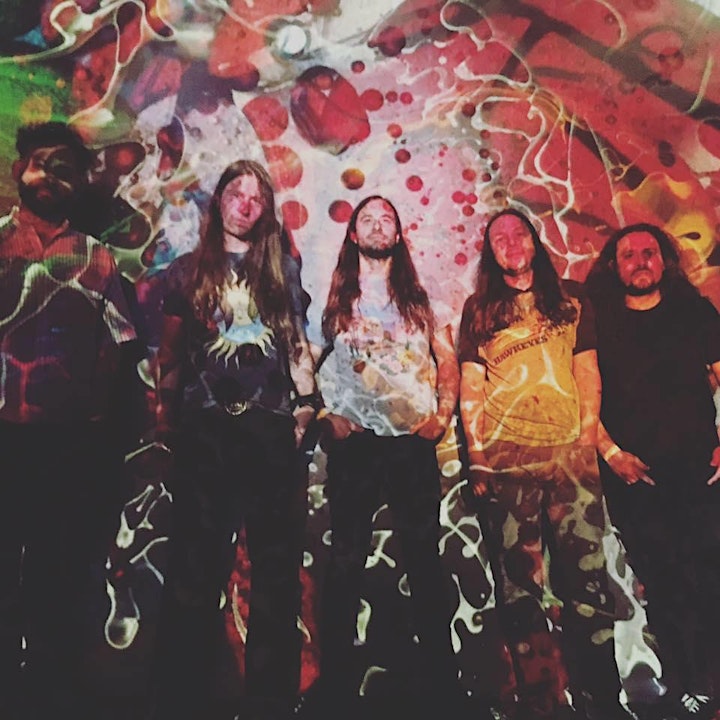 The creatures known as Mondo Drag hailed from deep along the banks of the wild Mississippi River where they created ominous, spiritual, savage psychedelic revival sounds. Summoned to the edge of the Earth, they journeyed west, collecting new sounds reminiscent of desert scapes, acid dreams, all-night prog vinyl spinning and a dark galaxy of protometal swirls, exalting the band unto new, wickedly brilliant horizons. Now settled in the deep realms of Oakland, the ensemble continues to create cosmically proportioned, churning jams evocative of a rainbow of obvious inspirations but also numinous new sounds emerging from the organ - heavy riffs. If you love Blue Cheer, Black Sabbath, Can, Atomic Rooster, Hawkwind, Budgie, Uriah Heep, Deep Purple, Italian prog, Krautrock in general, and heavy space-outs....get into Mondo Drag. They'll knock your socks off, let your hair down and take you on a mind's eye exploration you won't soon forget. Though they exude love for the spiraling tapestry of heavy psychedelia of the past, they are on a rock and roll mission all their own: an unearthed prog band, futuristic in their time capsule, rocketing forward through the depths, gathering the sounds of space itself.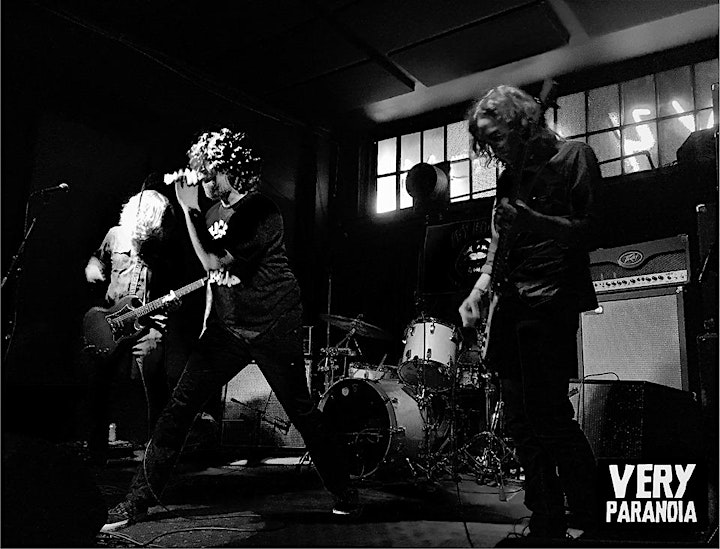 Very Paranoia is a San Francisco unit operated by four veterans of the Psychic Wars. This band embodies what is, and will always be, crude, raw mechanical violence. Its deafening sound has been shaped by the cult-artists and underground characters found in the multiple sub-genres that have caused hearing loss throughout the history of rock 'n' roll.
Performers
Date and time
Location
Refund policy
Organizer of Witch (feat: J Mascis, Dave Sweetapple, Graham Clise & Kyle Thomas)