WISP NYC Event - Will the CCPA change the face of US Privacy & Security?
Description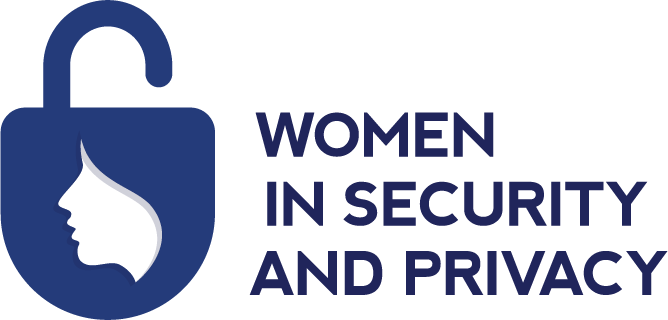 Women in Security and Privacy (WISP) invites you

to hear from industry experts as they share their views on the newly enacted California Consumer Privacy Act and its impact for professionals in privacy & security.


When it comes into force on 1 January 2020, the California Consumer Privacy Act (CCPA) will become the strictest privacy law the US has seen yet. Among the requirements: heightened penalties for data breaches and increased citizen rights for statutory damages. The law also raises many critical questions - Does the CCPA create a European-style data protection regime within America? How much of an impact will the law have beyond California's own borders? And will the CCPA reinvigorate the push for pre-emptive Federal privacy legislation?

Join WISP NYC on Monday 5 November at Loeb & Loeb LLP for an introduction to the CCPA leading law firm Loeb & Loeb LLP, followed by an engaging panel with industry leaders as they share their views on the CCPA, the operational impacts on their roles, and what they believe it means for the US privacy and security landscape in 2020 and beyond.



---
EVENT OVERVIEW
Introduction to the CCPA, Loeb & Loeb LLP
Susan Israel, Of Counsel & Jessica B. Lee, CIPP/US, CIPP/E, CIPM, Partner, Co-Chair, Privacy, Security & Data Innovations
Expert Panel
Peter Kosmala, Vice President, Platform at dataxu
JoAnn C. Stonier, Chief Data Officer, Mastercard
Matthew Pascucci, Cyber Security Practice Manager at CCSI & Blogger
Jessica B. Lee, CIPP/US, CIPP/E, CIPM, Partner, Co-Chair, Privacy, Security & Data Innovations
Agenda:
6:30 - 7pm - Registration & Networking
7pm - 8pm - Introduction to the CCPA, Loeb & Loeb LLP & Expert Panel Discussion
8pm - 9pm - Networking
Join us! This event is limited to 50 people.

Appetizers and Drinks will be provided. Thank you, Loeb & Loeb LLP, for hosting the event!

Disclaimer:
Photography
From time to time WISP uses photographs of its events in its promotional materials (e.g., the wisporg.com website). Unless this permission is revoked in writing to WISP, by virtue of their attendance, event attendees, volunteers, and speakers agree to the use of their likeness in such materials.
---
More about our Speakers
Jessica B. Lee
Partner, Co-Chair, Privacy, Security and Data Innovations, Loeb & Loeb LLP

Jessica Lee's practice focuses on a variety of matters relating to emerging media and advertising technology, with a particular focus on the privacy and intellectual property issues that arise when launching, marketing and monetizing digital products and content. Jessica advises on global and European data protection laws including data protection strategy and compliance (with a focus on the General Data Protection Regulation), privacy impact assessments, privacy by design, cross-border transfers of personal data and the development of privacy and data retention policies.
Susan Israel CIPP/US, CIPP/E, CIPM
Of Counsel, Loeb & Loeb LLP

Susan Israel is an experienced privacy attorney who focuses her practice on developing and implementing data privacy policies and programs. She has extensive experience in drafting and negotiating data deals that protect privacy as well as providing counsel on public policy issues in relation to both privacy as well as advertising law.
Susan maintains a broad knowledge of media, communications and advertising businesses, and has a pre-law background in broadcast news and publishing. She brings a deep understanding of the most complex and critical data privacy challenges faced by corporations and business entities, particularly within the advertising industry.
JoAnn C. Stonier
Chief Data Officer
Mastercard
JoAnn C. Stonier serves as chief data officer for Mastercard, charged with delivering on both the promise and protections of data. She oversees the curation, maintenance and management of the company's strong data assets as Mastercard increasingly looks to deepen the value it can provide its merchant, banking and government customers and cardholders through its analytics capabilities.
Reinforcing the critical imperative of putting consumers and their privacy at the center of the data strategy at Mastercard, JoAnn previously served as the company's chief information governance & chief privacy officer. In that role she was responsible for worldwide privacy and information governance as well as leading regulatory engagement in this area.
Prior to joining Mastercard in 2008, JoAnn was the chief privacy officer for American Express. She also held various roles with the company, including chief operating officer, American Express Tax; Business Services; vice president, acquisition integration; and vice president; assistant to the chairman. JoAnn has worked at Waldenbooks, Inc., PepsiCo and started her career as an auditor for PriceWaterhouse Coopers.
Peter Kosmala
Vice President, Platform
dataxu
Peter Kosmala oversees the platform line of business for dataxu, a technology company based in Boston, MA (USA) that leverages data science to improve consumer marketing. He leads a go-to-market team that serves advertising agencies and their brand clients with audience insights and cross-media solutions through the TouchpointTM demand-side platform (DSP).
Prior to dataxu, Mr. Kosmala served as Senior Vice President of Government Relations for the American Association of Advertising Agencies (4A's) based in Washington DC. Peter was the principal government representative on behalf of member agencies and advocated business and technology concerns before Federal and state lawmakers, regulators, standards bodies, the media and the marketplace.
Mr. Kosmala was the first managing director of the Digital Advertising Alliance (DAA). He helped launch DAA's "AdChoices," a cross-industry effort that provides consumers notice and choice in the use of their Web-viewing data in interest-based digital advertising.

For nearly ten years, Mr. Kosmala helped grow the International Association of Privacy Professionals (IAPP), from a small professional community to the world's largest organization in privacy and data protection. He led the creation of the first privacy credential, the Certified Information Privacy Professional (CIPP), and grew this to a full portfolio of global training and certification programs. Thousands of professionals worldwide now hold one or more of the CIPP certifications.
Matthew Pascucci
Cyber Security Practice Manager at CCSI; Blogger

Matthew is the Cybersecurity Practice Manager at CCSI with over 16 years' experience in IT focusing on Cybersecurity. Previously he's worked in the manufacturing, financial, ecommerce, healthcare and service industries developing security programs for his employers.
He joined CSSI to develop a Cybersecurity practice that includes managed security services, penetration testing and risk assessments for organizations of every size and vertical. Personally, he holds multiple information security certifications and has had the opportunity to write and speak about cybersecurity for the past decade. Matt is a Privacy Advocate and Security Blogger and has hundreds of publically published articles and presentations. He's the founder of www.frontlinesentinel.com and a board member on the local chapters of InfraGard, OWASP and BsidesLI.
Photo Credit: #WOCinTech Chat via https://www.wocintechchat.com