All ages concert, no minimum drink purchase. Legendary rock/prog band whose twin-lead guitar sound influenced Metallica, Iron Maiden & more
About this event
Wishbone Ash is a Rock legend, inspired by British folk music, Prog, American jazz and R&B, celebrating 50 continuous years of touring.
Looking back at a half century of music in general, The Beatles, The Blues Boom and Psychedelia had made their impact on Classic Rock and the creative possibilities were infinite. Pioneering the use of twin lead guitars, Wishbone Ash first hit the road in 1970, opening for Deep Purple. Andy Powell jumped up with Ritchie Blackmore at soundcheck and Ritchie loved it and recommended them to MCA which led to their first, self-titled album later that year. The band quickly began headlining in arenas, stadiums and festivals throughout the world. Taking full advantage of the fertile musical environment, they produced a distinctive brand of melodic rock, readily apparent on such hits as Blowin Free, Time Was, The King Will Come, Number The Brave, Way of the World, Standing in the Rain, Engine Overheat, Sometime World, Real Guitars Have Wings, Runaway and many more. Power and melody have made the Ash a hard act to follow, while they are currently being discovered by new generations of loyal rock fans.
The band includes founding member Andy Powell, who handles lead vocals and trades licks with Yorkshire's Mark Abrahams. Bassist Bob Skeat, a 20-year veteran of the band, keeps the bottom rocking with Joe Crabtree, one of the best of Britain's new breed of drummers whose performance credits include Pendragon and David Cross of King Crimson.
Wishbone's third album, Argus (1972), was named The Best British Album of the Year by Melody Maker and considered to be one of the all-time classic rock albums, together with Pilgrimage (1971) and New England (1976). More recently, The Power of Eternity (2007), Elegant Stealth (2011) and Blue Horizon (2014) have each garnered enthusiastic praise. The band's biggest seller, Live Dates (1973), is one of the highly rated live albums of the 1970s. One of their latest musical projects was Wishbone Ash: The Vintage Years (Snapper Music), a 32-CD deluxe box set spanning the years 1969 to 1991, featuring a coffee table book, posters, floppy discs, rare photos and more. Now with Coat of Arms, their 25th studio album release (and their 100th unique release through their history), Wishbone Ash continues to prove they are not a band to rest in the past.
The constant of Wishbone Ash has been Andy Powell, voted into the Ten Most Important Guitarists in Rock History (Traffic magazine, 1989) and the Top 20 Guitarists Of All Time (Rolling Stone).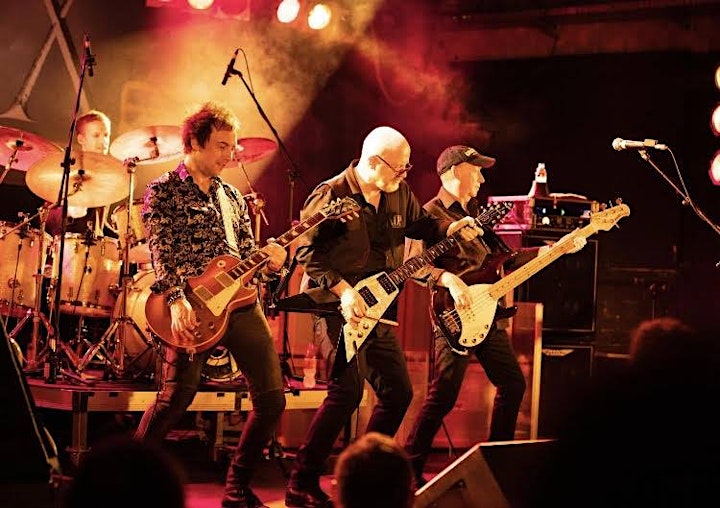 Organizer of Wishbone Ash In Concert 50th Anniversary Tour - Thursday March 10th - Indy