LIVE STREAMED VIRTUAL VARIETY SHOW 'WISH YOU WERE HEAR'
About this event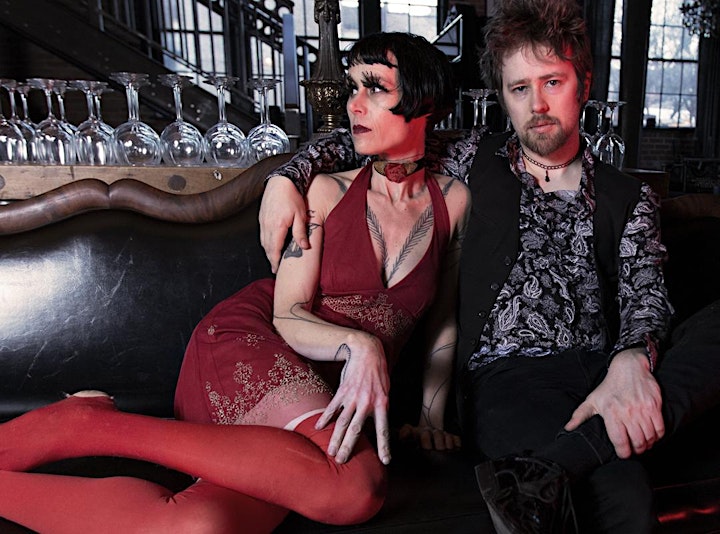 The Dust Bowl Faeries duet (Ryder Cooley & Jon B. Woodin) will intrigue and enchant you with dark cabaret songs on accordion and acoustic guitar. Their eclectic repertoire of songs draw inspiration from circus, post-punk and Eastern European folk music. Hailing from the New York Hudson Valley, this dark carnival band was founded by inter-disciplinary artist Ryder Cooley and Hazel, a disembodied taxidermy ram who performs with the Faeries as their mascot-spirit animal. The ensemble recently released a new album, The Plague Garden, and their epic Candy Store video, produced and directed by Lisa M. Thomas
"The band creates sounds both mystical and ethereal and have drawn comparisons to Gogol Bordello, David Lynch, Dresden Dolls and Dead Can Dance" Stitched Sound 2020
DBF web: http://www.dustbowlfaeries.com
DBF fb: https://www.facebook.com/dustbowlfaeries
DBF Insta: https://www.instagram.com/dustbowlfaeries/
Candystore Video: https://youtu.be/jELSbCqfWxY
Wish You Were Hear, Beloved Monster live: https://youtu.be/odgxIfm7bxM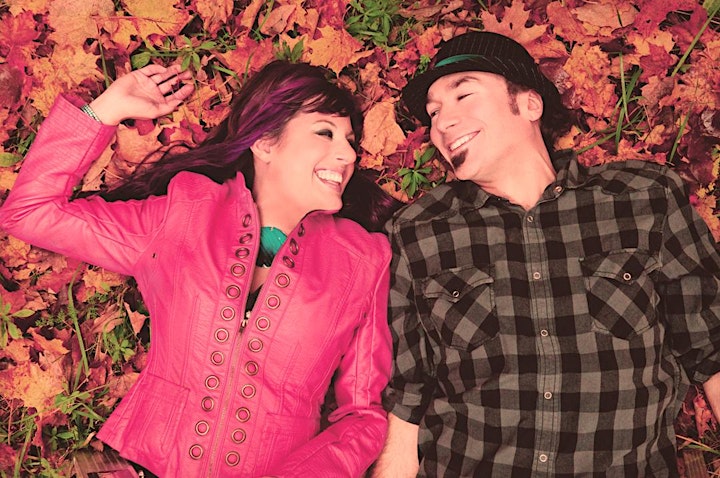 SIRSY is a rock, pop, and soul duo from Upstate NY. They write honest songs, full of sing along melodies, with lots of heart and just the right amount of sass. "It's edgy-feel-good music that's fun to watch". (The Houston Music Blog).
The Boston Globe call SIRSY "the little band with the big sound." SXSW Music Blog says "SIRSY is NOT simply a two piece, the sound they make is a head scratching, WOW!" SIRSY is fronted by charismatic vocalist/ multi-instrumentalist Melanie Krahmer and Mel's husband guitarist Rich Libutti. It's clear they love what they do. And that love is contagious when you see them live. You can't help smiling along with them. Their energetic show often includes stories from the road, laughter, dance parties, and even Rich's nerdy Star Wars jokes. "One of most powerful and flexible voices you'll ever hear. Songs with more hooks than a tackle box. (Times Union, NY)
Every show is a celebration for this couple who cheer each other on through all the ups and downs this life can throw at any of us. That celebratory, fighting spirit has been captured in their latest offering "Like a Drum" (produced by Grammy winner Paul Q. Kolderie). Mel and Rich wrote "Like a Drum" after Mel won her second battle with cancer. SIRSY's fans took it upon themselves to start a crowd funding effort that helped the band pay their bills during Mel's treatment and paid for the recording of the record. So, it's a true labor of love.
SIRSY has toured for a living for 15 years– playing 250 shows each year all over the US and Canada. (They've played in every state, except Alaska!) They average about 60,000 miles per year on the road in their little white van "Axl". They've shared stages with: Grace Potter, Maroon 5, Train, Cheap Trick, the Spindoctors, Collective Soul, Brandi Carlile, Shovels and Rope, Adam Ezra Group, & many more. Their song 'Cannonball' was featured in Showtime's hit tv show "Shameless". Sirsy's songs have also been featured on PBS, HBO, and MTVu. Mel's been featured in Modern Drummer & is endorsed by Paiste Cymbals and Vater Percussion.
Official: http://sirsy.com
Facebook: http://facebook.com/sirsyband
Youtube: http://youtube.com/sirsyvideo
Twitter: http://twitter.com/sirsy
Instagram: http://instagram.com/sirsyband
Performers
Date and time
Location
Refund policy