VIRTUAL VAUDEVILLE SHOW 'WISH YOU WERE HEAR'
About this Event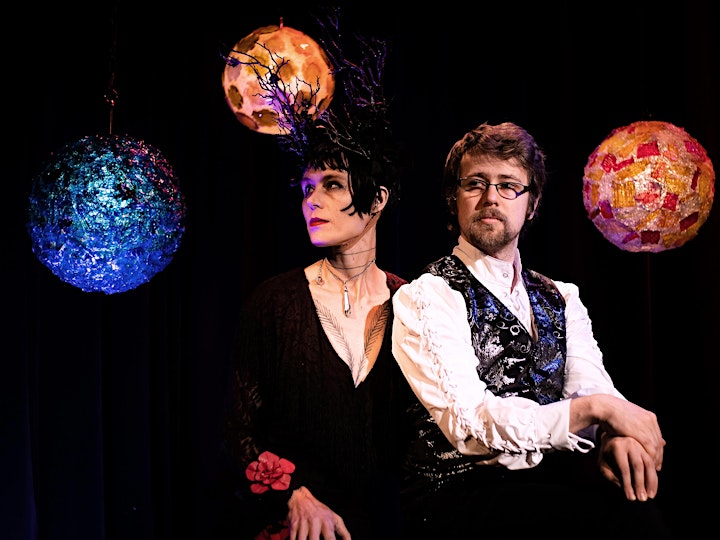 The Dust Bowl Faeries duet (Ryder Cooley & Jon B. Woodin) will intrigue and enchant you with dark cabaret songs on accordion and acoustic guitar. Their eclectic repertoire of songs draw inspiration from circus, post-punk and Eastern European folk music. Hailing from the New York Hudson Valley, this dark carnival band was founded by inter-disciplinary artist Ryder Cooley and Hazel, a disembodied taxidermy ram who performs with the Faeries as their mascot-spirit animal. The ensemble recently released a new album, The Plague Garden, and their epic Candy Store video, produced and directed by Lisa M. Thomas
"The band creates sounds both mystical and ethereal and have drawn comparisons to Gogol Bordello, David Lynch, Dresden Dolls and Dead Can Dance" Stitched Sound 2020
DBF web: http://www.dustbowlfaeries.com
DBF fb: https://www.facebook.com/dustbowlfaeries
DBF Insta: https://www.instagram.com/dustbowlfaeries/
Candystore Video: https://youtu.be/jELSbCqfWxY
Wish You Were Hear, Beloved Monster live: https://youtu.be/odgxIfm7bxM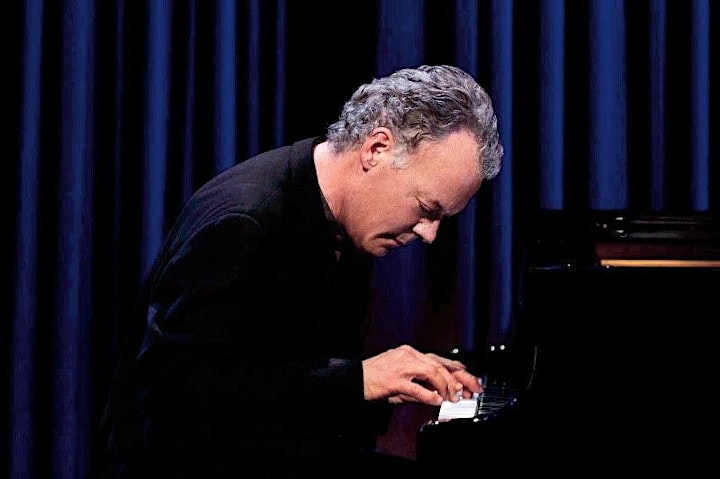 GUEST ARTIST
Chuck Lamb, as a pianist and composer, has been with the Brubeck Brothers Quartet for 14 years and has performed with the Quartet and/or his own groups at numerous renowned festivals and venues around the world, including…Jazz At Lincoln Center, the Newport Jazz Festival, the Monterey Jazz Festival, the Chinese National Orchestra (Singapore), the Russian National Orchestra at Tchaikovsky Hall (Moscow) and the Blue Note (Tokyo) to name a few.
Earlier in his career, Chuck co-founded the jazz fusion group, "Dry Jack," which Rolling Stone History of Music cited as one of the premiere, cutting edge fusion bands of the electric jazz movement. With Chuck's original compositions, Dry Jack released two internationally acclaimed albums for the Inner City label and garnered global acclaim. The group shared the stage with many musical greats, including Ray Charles, Pat Metheny, Freddie Hubbard and McCoy Tyner.
In more recent collaborations, Chuck has released a number of highly acclaimed CDS and has played with many renowned artists, including Dave Brubeck, Bela Fleck, the Woody Herman Orchestra, Ernestine Anderson, Eddie Daniels, Dave Holland, "Cream" drummer Ginger Baker, Bennie Maupin (Herbie Hancock), Peter Frampton, David Benoit, Kenwood Dennard, Richie Cole, Larry Coryell, Terell Stafford, Ernie Watts and principal members of the Philadelphia Orchestra, Detroit Symphony and Albany Symphony.
WEB: http://jwpagency.com/chuck_lamb.html
Performers
Date and Time
Location
Refund Policy