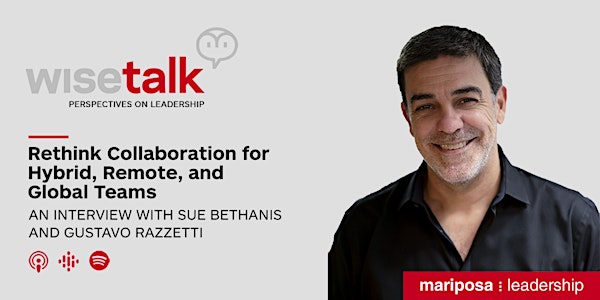 WiseTalk: Rethink Collaboration for Hybrid, Remote, and Global Teams
Sue Bethanis hosts GustavoRazzetti on Tuesday, January 31, 2023 at 4pm PT.
About this event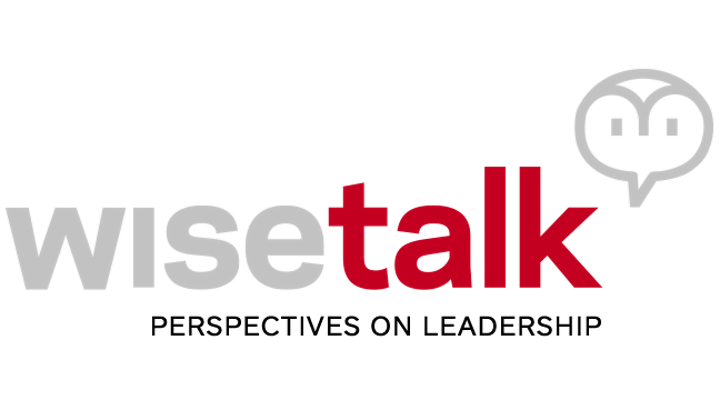 WiseTalk is Mariposa Leadership's FREE monthly leadership podcast hosted by Mariposa Founder/CEO Sue Bethanis. Every month, Sue speaks to thought leaders in leadership, tech, design thinking, and human resources.
Join us for our next WiseTalk on Tuesday, January 31, 2023, at 4pm Pacific as Sue Bethanis hosts Gustavo Razzetti, a workplace culture expert and the CEO/Founder of Fearless Culture, a culture design consultancy that helps teams do the best work of their lives. For more than 20 years, Razzetti has helped leaders from Fortune 500s, startups, nonprofits, and everything in between on every continent but Antarctica.
Gustavo is also the creator of the Culture Design Canvas, a framework used by thousands of teams and organizations across the world to map, assess, and design their culture. In addition to his consulting work with clients, Gustavo regularly speaks with leaders and teams about culture change, teamwork, and hybrid workplaces. His coaching and tools have helped countless executives and teams develop work environments where people collaborate to accelerate individual and collective performance.
A prolific writer and author of four books on culture change, most recently Remote Not Distant: Design a Company Culture That Will Help You Thrive in a Hybrid Workplace, Gustavo's insights have been featured in The New York Times, Psychology Today, Forbes, BBC, and Fortune, among others.
Missed last month's WiseTalk? No problem…just click here to gain access to all of our archived WiseTalk teleconferences.