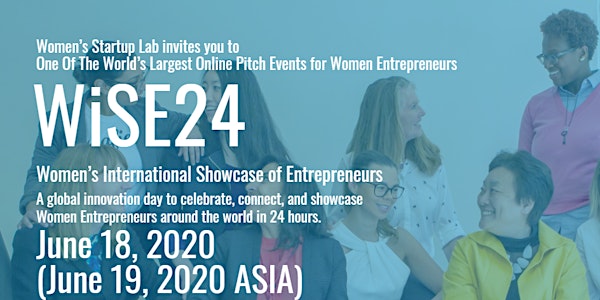 WiSE24 2020
Women's Startup Lab invites you to One Of The World's Largest Online Pitch Events for Women Entrepreneurs
Refund Policy
Contact the organizer to request a refund.
About this event

Join us for a global innovation day to create opportunities and connections that will reshape the face of innovation for entrepreneurs and influencers.
Designed to Bring Women Together
Collaborate-to-win versus the traditional compete-to-win. The business world is often male-dominated and competitive, but pitch events do not have to be. While competition is important, getting results can also be achieved through collaboration. Imagine startups working together to better their pitch, form alliances, and support one another. It is in cultivating a community that invests in each other where innovation is at its best in making the world connected.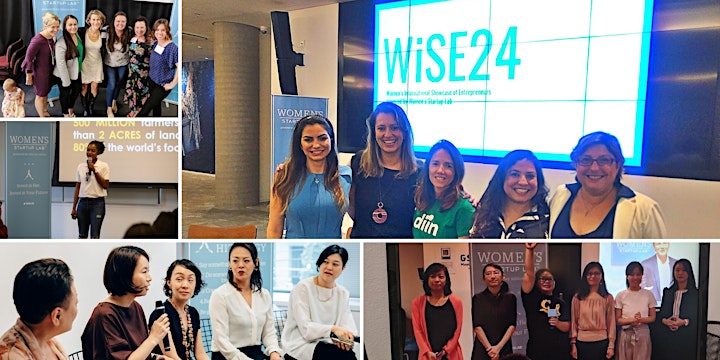 Designed to Bring Investors Together
We help the venture ecosystem to grow right with inclusive values and learn from what Silicon Valley fails to do. Women own 80% of purchasing decisions in the world which means working with them presents high opportunity and ROI leading to economic growth. WiSE24 offers society a chance to embrace untapped potentials and rise for a needed paradigm shift – a world of INNOVATION FOR ALL .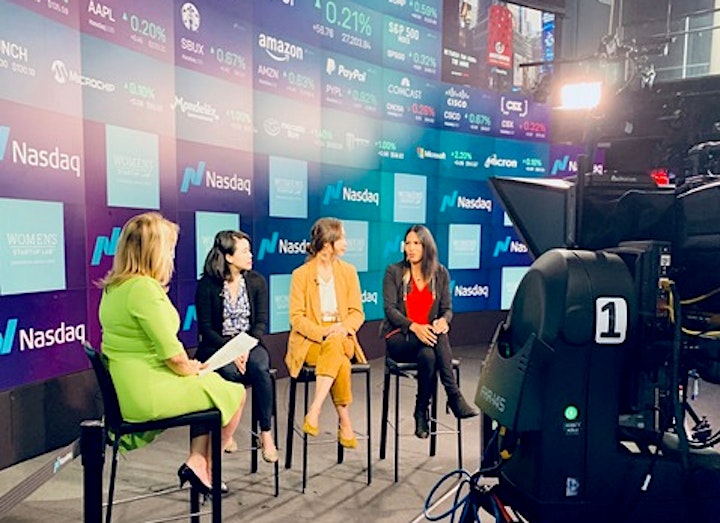 Designed to Bring Resilience
Resilience is in our DNA. Thus, our businesses will continue to grow despite the uncertainty of 2020. This is what WiSE24 stands for.
In Just 24 Hours
Hear Global Speakers
See Top Startups
Investors Invited
Let's #Rethink the EcoSystem and Innovate the Way We Innovate