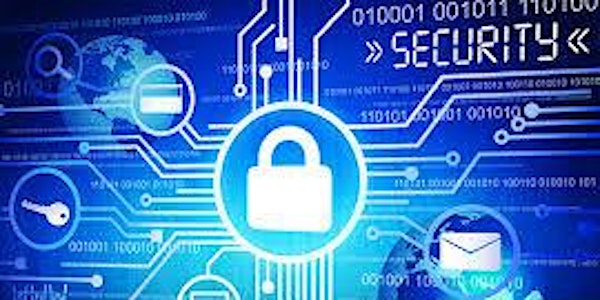 (WISE) Women in Smart Energy Cyber Security Panel - Tues March 6 @ Hitachi...
Event Information
Location
Hitachi America
3315 Scott Blvd 4th floor
Santa Clara, CA 95054
Description
WISE - Women in Smart Energy Cyber Security Panel - Tuesday March 6, 2018 5pm-8pm PT.
5:00-5:30pm registration,
5:30-6:30pm panel,
6:30pm networking over food and drink

Location: Hitachi America, LTD, 3315 Scott Blvd 4th floor, Santa Clara, CA
*** Text 6692619318 for elevator access after 6pm. ***

Synopsis: Attack surfaces are expanding as response times to threats are shrinking. From hardware to software to policy, what are the appropriate solutions and approaches to reducing cyber risks in the energy sector? Our panel of Cyber Security experts will discuss perspectives on understanding and mitigating these risks in this mission-critical industry sector.

Speakers: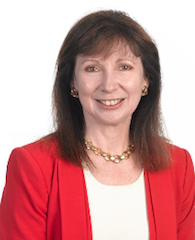 Moderator: Christine Hertzog, Senior Technical Advisor, Electric Power Research Institute (EPRI)
Christine Hertzog is a Senior Technical Advisor for ICT and Cyber Security R/D/D programs at the Electric Power Research Institute (EPRI).In this role, she works with utilities to ensure that EPRI's research programs reflect current and future-state needs and that results are effectively leveraged. She was previously the founder of a consulting firm focused on innovative grid solutions and has an extensive background in telecommunications hardware, software, and services with startups and international corporations. Christine authored the Smart Grid Dictionary and co-authored Data Privacy for the Smart Grid. She has also served in an advisory capacity to startups, industry associations, and publications. She has a master's degree in telecommunications from the University of Colorado at Boulder.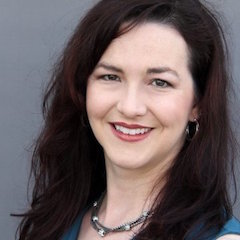 Valerie Bubb Fenwick, Director of Software Engineering, Intel Corporation
Valerie Fenwick is a director in the Security Solutions Egineering team at Intel and has over two decades of experience in computer security. She helped design and develop the cryptographic framework for the Solaris operating system, based on PKCS#11, and she has co-chaired the OASIS PKCS#11 Technical Committee (currently secretary). Valerie served on the Open Solaris Governing Board and the Sun Microsystem's Security Ambassadors board. Additionally, Valerie has been on the review boards for ICMC (International Cryptographic Module Conference), GreHack, BlackHat and Grace Hopper, and has presented on cryptographic hardware and software, FOSS, PKCS#11, and FIPS validations at ICMC and Grace Hopper. She is a co-author of the Solaris 10 Security Essentials book and writes a blog on bicycling, beer and security. In her spare time, she enjoys singing, riding her bike, skiing, recording audio books for the blind, and participating as Chair for the City of Mountain View's Bicycle/Pedestrian Advisory Committee.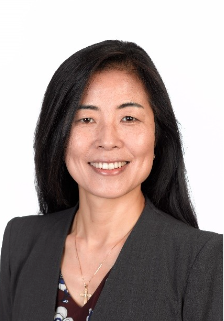 Candace Suh-Lee, Senior Technical Leader - Cyber Security, Power Delivery and Utilization Sector, EPRI
Candace Suh-Lee is a Senior Technical Leader – Cyber Security in the Power Delivery and Utilization (PDU) Sector at the Electric Power Research Institute (EPRI). She has more than fifteen years of experience in information and technology security in the energy sector with hands-on OT/IT technical skills. Her current focus in EPRI includes cybersecurity for DER integration, security metrics, security data analytics, and secure architecture for power delivery systems. Candace leads several research projects in cyber security program including Cyber Security Metrics for the Electric Sector, Security Architecture, Security Data Analytics, and ICT/Security Architecture for DER Integration. Prior to joining EPRI, Candace worked for various electric and gas utilities in North America both in technical and strategic levels, specializing in industrial control system security, NERC-CIP, smart grid security, security information and event management, vulnerability assessment and risk management. Candace holds a M.Sc. Computer Science from the University of Nevada, Las Vegas and Hon. B.Sc., Computer Science from the University of Toronto.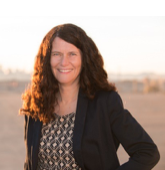 Katrin Jakob, Co-Founder White Hawk Software

Katrin Jakob is Co-Founder of White Hawk Software, a startup providing code tamper-proofing solutions to protect mission critical code against code modification and reverse engineering. At White Hawk, Katrin is responsible for business development and fund raising. Katrin came to White Hawk while supporting startups from overseas and saw White Hawk's technology as unique opportunity to improve software security. She has over 20 years experience in R&D project management, received a Masters degree from the Humboldt University in Berlin, and a Ph.D. from the University of Giessen, Germany. Katrin started her career as a scientist in plant biology.
Aditi Hilbert, Head of Product, Runtime

Aditi leads Product Management at Runtime, focusing on solving the challenges of securing and managing trillions of constrained IoT devices in industrial, consumer, and medical markets. Aditi championed and led the development of both hardware and software based security solutions for critical infrastructure utility networks at Silver Spring Networks. These solutions ranged from FIPS compliant custom ASICs to patented security policy enforcement engines using commercial hardware security modules for industrial customers across the globe. Previously, Aditi was with @Home Networks and the pre-NSF Internet Service Providers ANS and Merit.
Date and time
Location
Hitachi America
3315 Scott Blvd 4th floor
Santa Clara, CA 95054