Description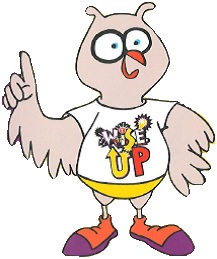 What do people say to YOUR KIDS about adoption? Do your kids know how to W.I.S.E. Up! their friends, peers and neighbors about ADOPTION?
"Why don't you look like your parents...why didn't your other parents want you..." and many more questions faced by children and parents.
One of the tools developed by C.A.S.E. to empower kids in their own world is the W.I.S.E. Up! program for handling comments and questions about adoption. W.I.S.E. Up! gives children and teens and (parents, too!) the power to choose how to talk about adoption with others! Children need W.I.S.E. Up! when they begin to be asked questions about adoption and their adoption story.
W.I.S.E. Up! Training for Children (Grades 1st-6th) and Parents-Fun and Interactive Class-Parents and Children will have their own separate class and join back together at the end.
Questions: Contact us 812-238-8700 or kstagg@villages.org
Hosted by The Villages Post Adoption Program