WISE Reservations For Success - The Brunch Series With Robin Devonish Scott, The Self Publishing Maven

Saturday, August 9, 2014 from 11:30 AM to 1:30 PM (EDT)
Event Details
Women Investors Strategic & Social Exchange
Presents
Reservations for Success – The Brunch Series
Learning and networking opportunities for women in business with a desire to SUCCEED.
Come and see why "Reservations for Success – The Brunch Series" is a powerful way to network! Make quality business connections while enjoying brunch at some of the best restaurants in New York City.
The month's guest is The Self Publishing Maven
Robin Devonish Scott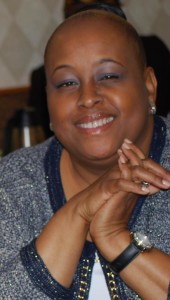 Presentation topic will be listed soon.
About Robin Devonish Scott
Robin Devonish Scott, is a writer, teacher, creative minx & author of "The Struggle Within", "Your Success Your Terms", "24 Hour Confidence" and "The Blue Print to Success." 
Over the years Robin has helped countless women transform their personal and professional lives through seminars, private sessions, newsletters, products and books. She's spoken on fabulous stages and coached many of her clients to build their dream businesses, become successful authors, find their passions and begin to forgive in order to release their blessings. 
About Reservations for Success
Reservations for Success features prominent women business leaders from the tri-state area. Networking and brunch /dinner will precede a presentation on such topics as marketing, branding, financing, social media, business networking, leadership and more.
Reservations for Success – The Brunch Series (Saturdays from 11:30am to 1:30PM) and Dinner Series (Weekday from 6:30pm to 8:30pm - Coming Soon) is an intimate gathering of 6-8 women that provides a comfortable discussion environment and maximum opportunities for each participant.
When & Where

Ashton Alley
825 3rd Ave
(on 50th b/w 2nd and 3rd)
New York, NY 10022


Saturday, August 9, 2014 from 11:30 AM to 1:30 PM (EDT)
Add to my calendar
Organizer
THE BRAND
Dr. Teresa R. Martin is the Founder, President & CEO of Generational Wealth Zone LLC, a premier full-service wealth creation company featuring a portfolio of category-leading brands that include Real Estate Investors Association NYC (REIA NYC), REIAWealthAcademy.com, Enjoy Your Legacy / Legacy Coaching, a leading business, business finance and real estate coaching brand.

BEHIND THE BRAND
Teresa is one of the most-sought after business finance and real estate strategist in the industry and a competent consultant, attorney, real estate investor, entrepreneur, educator, facilitator and a steward of hope as well as financial peace who deeply understands and emphasizes the importance of financial education both in business and in life. Dr. Teresa is dedicated to showing individuals and entrepreneurs how to become financially empowered by turning the work they love into a profitable and sustainable business. She reveals the secret to finding hidden money in client's bank accounts through a simple mindset and business-model shift which quickly attracts new money.​

THE MOVEMENT
Aside from being a successful attorney and founder of Enjoy Your Legacy, Teresa is also a well-seasoned real estate investor who took the industry in awe with her focus on creative acquisition strategies that she has developed alone, has implemented and taught to others as the Founder/ Counsel of Real Estate Investors Association NYC. She was looked up by many people as well for being an inspiring Director as well as past President of the nation's largest non-profit organization that is very much dedicated to investment education, New York Chapter of Better Investing.

Teresa also sits on the Board of Directors for National Real Estate Investors Association and represents the interests of about 40,000 members across the United States. Her extensive legal experience which is coupled with her great passion for financial ministry and consumer education made her join as well as complete her Group Leader training with the Fellowship of Companies for Christ International (FCCI) in 2005. Teresa continues to equip, encourage and help the others to understand sound financial biblical principles through Generational Wealth Zone LLC. It is a conduit for a person to achieve financial freedom through a tutelage in the areas of business ownership, financial education and real estate investing. Her core interest is the financial literacy of young adults, women and other possible emerging markets that represent the financially disenfranchised segments in the population.