Description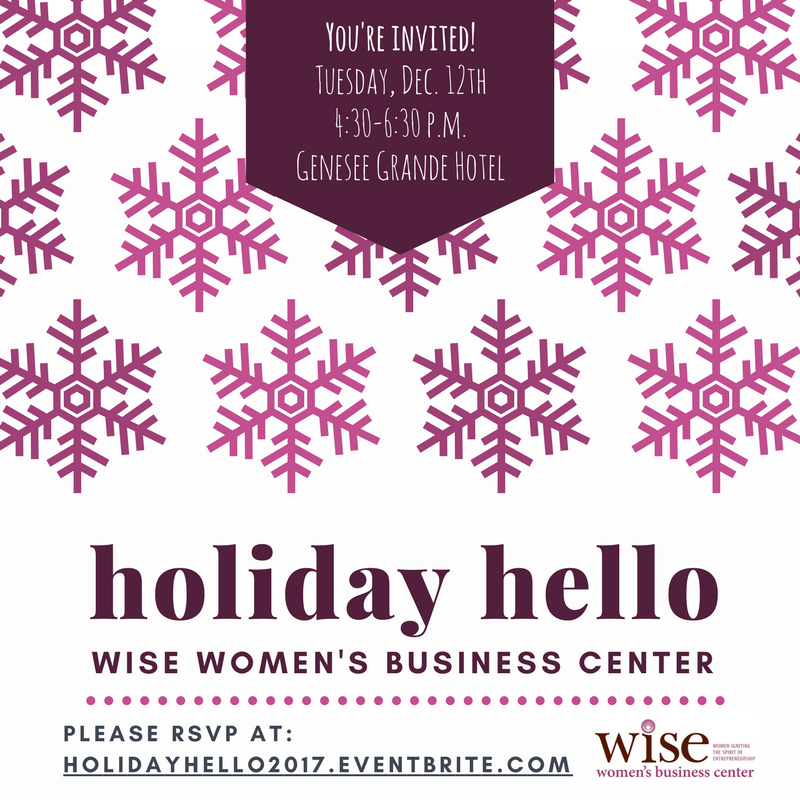 Celebrate 2017 with the WISE Women's Business Center.
Annual WISE Holiday Hello
Tuesday, December 12th 4:30PM - 6:30PM
At the Genesee Grande Hotel
Join us for the annual WISE Holiday Hello and networking event to enjoy hors d'ouevres while meeting new people, mingling with friends, and relaxing after a busy year.
We'll be gathering in the bistro area by the bar/lounge at the Genesee Grande Hotel.
This event is free to attend. Stop by anytime between 4:30pm - 6:30pm and feel free to bring a friend or colleague!