WISE Boston's 1st Annual "Women of Inspiration" Event

Wednesday, December 18, 2013 from 6:00 PM to 8:00 PM (EST)
Event Details
Join WISE Boston for our first annual "Women of Inspiration" event on December 18th at Harvard University, where we'll unite to celebrate the values of leadership and mentorship by honoring the achievements of a woman who continues to pave the way in the sports industry, Jackie MacMullan! 
As a freelance sportswriter and NBA columnist for ESPN, as well as a regular panelist on ESPN's popular show, "Around the Horn," Jackie is a renowned industry analyst who got her start in Boston as a former Boston Globe sportswriter. She authored "When the Game was Ours" with NBA legends, Larry Bird and Magic Johnson. Among her many accolades, Jackie was the first woman to receive the Curt Gowdy Media Award from the Naismith Memorial Basketball Hall of Fame.
We're also very excited to have Jackie's former Westwood High School basketball coach, and extremely accomplished current Harvard women's basketball coach, Kathy Delaney-Smith, lead a candid and inspiring discussion with Jackie revealing how she got to where she is today.
In addition to food provided by sponsor Del Frisco's, drinks, networking time, and invaluable insight, we invite you to encourage your mentor or mentee to attend as well to celebrate those that helped us along our own career paths and continue to provide guidance and support. (We'll also be raffling off a Bill Walton autographed basketball.)
 Reserve your seat today for what's sure to be an extremely inspiring event!
Participant Bios: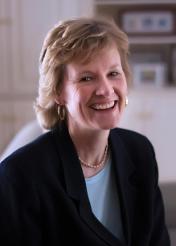 Jackie MacMullan 
MacMullan is currently a correspondent for WHDH-TV in Boston and New England Sports Network (NESN). She is also a regular contributor to ESPN and appears on the television program  "Around the Horn."
MacMullan began her career with the Boston Globe in 1982, where she covered a variety of sports, including the 1986 World Series, the 1987 Stanley Cup Finals, the 1988 Olympic Games, as well as numerous Final Four tournaments and NBA championships. She collaborated with Larry Bird on his biography, "Bird Watching," and Connecticut women's basketball coach Geno Auriemma on "Geno.''
She was named columnist and associate editor of the Boston Globe in January of 2002. Previously, she was a senior writer for Sports Illustrated from 1995-2000 covering the NBA.
MacMullan has won numerous national writing awards from the Associated Press Sports Editors, including first place for investigative reporting in 1993 and feature writing in 1994. She received the Tufts University Distinguished Achievement Award in 1995, was named the New England Women's Leadership Award recipient in 1997, was named the New Fund Hall of Fame media recipient in 2000, was inducted into the University of New Hampshire Hall of Honor in 2001, and was honored by the Institute of Study and Sport in Society in 2003 as its Hero in Sport winner.
MacMullan is a cum laude graduate of the University of New Hampshire, where she played four years of basketball, leading the team in scoring as a sophomore and serving as a team captain in her senior year. She was the recipient of both the Robert Perry Student-Athlete Award and the Dean Williamson Award, given to the student who "excels in scholarship, athletics and loyalty to the University.''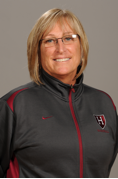 Kathy Delaney-Smith
Harvard Women's Basketball Head coach Kathy Delaney-Smith, who completed her 31st season at the helm of the Crimson in 2012-13, has put Harvard basketball on the map and expanded its reach both nationally and internationally. One of the longest tenured coaches in collegiate women's basketball, Delaney-Smith's career success cannot be measured by the numbers alone - while, on their own, the numbers are impressive enough. Delaney-Smith, the winningest Ivy League women's basketball coach of all-time, owns a 31-year coaching record at Harvard of 495-340 with a 295-127 record in Ivy League play. Those marks include ten 20-win seasons, 11 Ivy titles, a .500 record or better in 24 of the last 25 campaigns, and ten postseason appearances. 
Delaney-Smith's involvement in the game on the national level has afforded her the opportunity to coach for USA Basketball three times in her career, including the honor of serving as the head coach of the contingent that won gold at the World University Games in Izmir, Turkey in the summer of 2005.
Delaney-Smith and her Crimson team of 1997-98 will forever be the darlings of NCAA lore. The Crimson turned in one of its finest seasons with a record-setting 23-5 overall mark and the first-ever NCAA tournament victory for an Ivy League women's basketball team with a 71-67 win over Stanford. The win halted the Cardinal's 59-game home win streak, and the Crimson became the first No. 16-seed to knock off a No. 1 seed in the history of the men's or women's NCAA basketball tournaments. Delaney-Smith's squad also captured its third straight outright Ivy League title - the first Ivy team to accomplish such a feat.
Delaney-Smith came to Harvard in 1982 after compiling an incredible 204-31 record at Westwood (Mass.) High School (where she coached Jackie MacMullan), with an unparalleled six undefeated regular seasons and one Massachusetts state title, in addition to 96 straight wins in the regular season. While at Westwood, she coached seven Boston Globe All-Scholastic selections, as well as numerous other players who went on to play in college. She was inducted into the Westwood Hall of Fame in 1996. 
Delaney-Smith has received numerous accolades throughout her coaching career, including being named the Boston Herald-American Coach of the Year in 1978-79, the Boston Globe Coach of the Year in 1979-80, the National High School Coaches Association Coach of the Year in 1981, and was the first woman named to the Massachusetts Basketball Coaches Hall of Fame in 1986.  A 1971 graduate of Bridgewater State, Delaney-Smith was inducted into its Athletic Hall of Fame in October 1999. In addition, Delaney-Smith holds the distinction of being the first Massachusetts high school girl's basketball player to score 1,000 points. In recognition of her contribution to the game, Delaney-Smith, along with Feaster, was part of the inaugural class to be inducted into the New England Basketball Hall of Fame in October 2003. 
Delaney-Smith has been recognized by the Women's Educational and Industrial Union as a "woman who has inspired other women, and has contributed to the quality of life for women and their families." 
Have questions about WISE Boston's 1st Annual "Women of Inspiration" Event?
Contact WISE Boston
When & Where

Harvard University
Murr Center, 3rd Floor
65 North Harvard St.
Boston , MA 02163


Wednesday, December 18, 2013 from 6:00 PM to 8:00 PM (EST)
Add to my calendar