About this Event
Wisdome.LA presents an immersive Halloween Costume Party / Day Of The Dead themed experience featuring DJ Xoda, Black Sabbatha performing the music of Black Sabbath to customized 360 dome visuals, Samhain/Wicca ritual ceremony, "A New Dia" Day of the Dead art exhibition, and much more — all presented dead and alive!!! + Halloween treats and surprises. The ultimate Halloween party you won't want to miss...
COME IN COSTUME & BE READY TO ROCK!
Journey into a 360 degree virtual world of mystery and ritual fit for the lord of darkness as the battle between good and evil unfolds to the sounds of Black Sabbath and Ozzy Osborne played live this Halloween at Wisdome LA!
Dance with DJ Xoda!
Begin the evening with High Priestess, Dawn Marlowe, performing the "Samhain Halloween Ritual" honoring the elements of Earth, Water, Wind, and Fire. Then lose your soul as the Music of Black Sabbath thunders down in our 360 immersive dome theater w/ custom visuals!
INCLUDES HALLOWEEN TREATS & SURPRISES!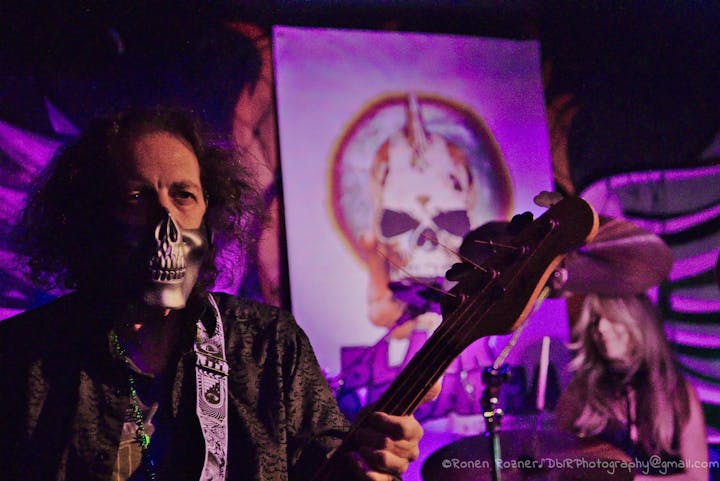 The Show Features
Eye-popping custom visuals projected across a massive 360 dome theater
Halloween themed dancers
Live Halloween rituals w/ High Priestess
Day of the Dead Visuals & Art
The Music of Black Sabbath & Ozzy
DJ Xoda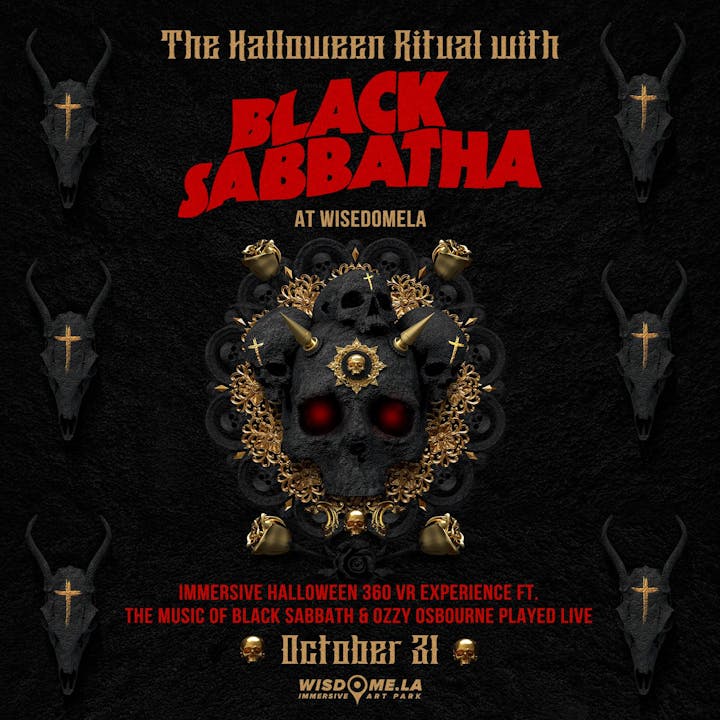 "BLACK SABBATHA" is the female-fronted Black Sabbath tribute sensation that delivers a full concert interwoven with pagan rituals and performance art! Be ready to rock at this one of a kind Heavy Metal concert!
Dive into the story of Good vs Evil with lead vocalist, Lisa O'Neal, as Sabbatha, with her Skull Guards, and Nefairyous, the Fairy Goddess.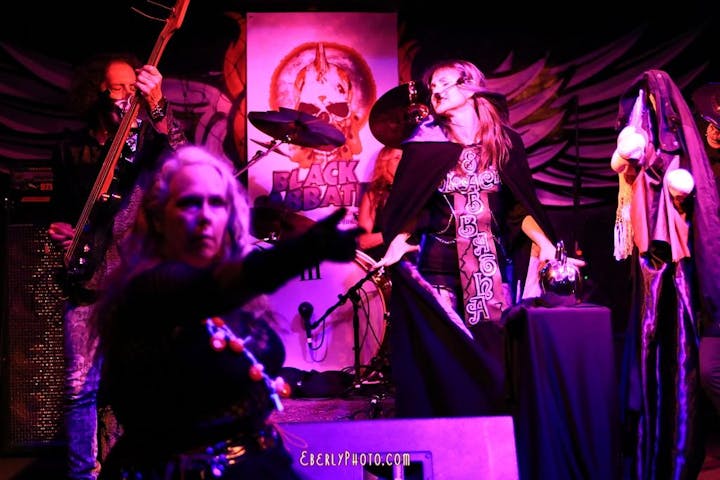 Event Program Times
5:00pm: Wisdome opens for A New Dia Exhibition, Lounge, & vendor village
8:00pm: Samhain Halloween Ritual
9:00pm: Black Sabbatha Concert
10:00pm DJ Xoda dance party, vendor village, food and drinks
Estrella Jalisco presents A New Día — Día de Muertos reimagined.
Travel through other dimensions, connect with your life, your family, your ancestors, and as you journey through life, death and beyond in this original, immersive art experience; surrounded by stunningly vivid, colorful recreations of Día de Muertos, the Day of the Dead.
Learn about this respected holiday and share an profound experience of realization and remembrance.
4 amazing domes await you... each representing a different aspect of The Journey.
You'll start your journey with a walk through endless Marigolds, witnessing the beauty and humbling power of nature.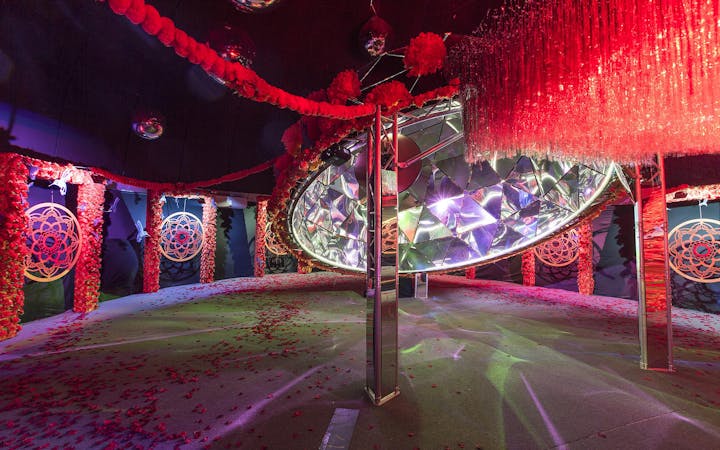 What is A New Día ?
A New Día is a sensorial experience that pays homage to Mexican roots and the beloved traditions of the country. A New Día transports the creative spirit of Mexico to the United States, re-imagining the historic cultural celebration of Día de Muertos.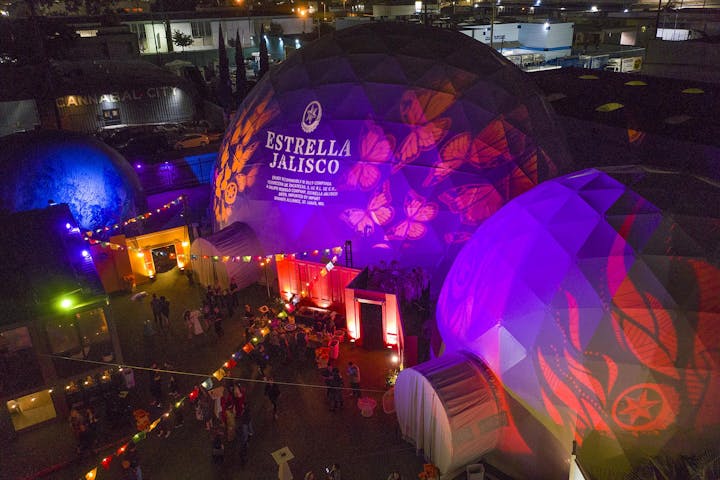 MUSIC + ART!
Wisdome.LA features the amazing A New Día immersive art exhibition exploring the roots of Día de Muertos in Mexican culture and traditions. Your ticket for The Halloween Ritual includes both the BLACK SABBATHA concert, DJ Xoda dance party and the A New Día exhibition.