"A bottle of wine contains more philosophy than all the books in the world" ~Louis Pasteur. https://fb.me/e/1hIjQjgpU
About this event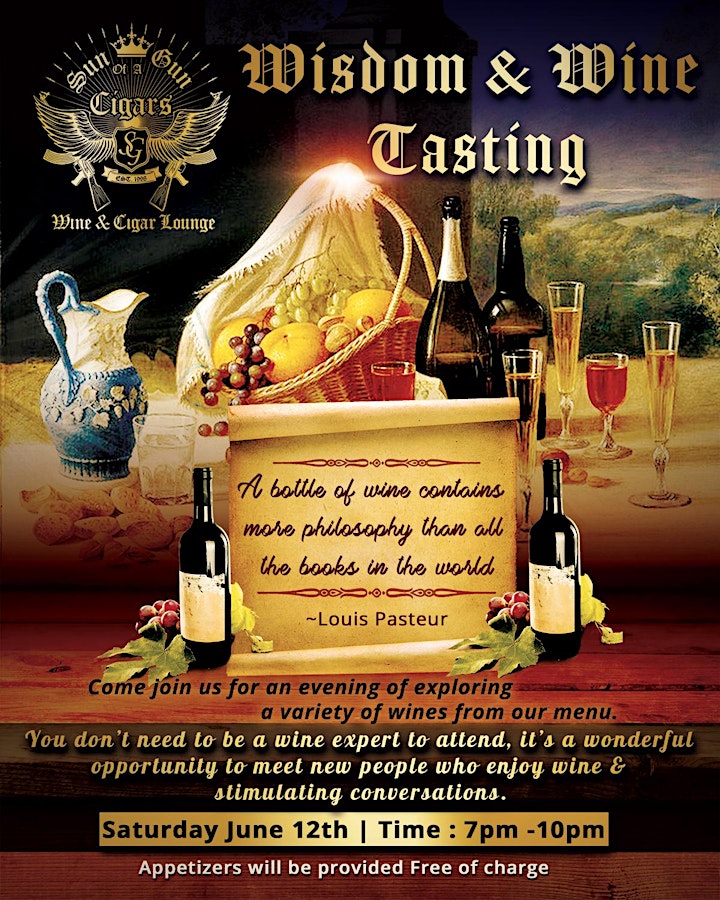 🍷 Wine Tasting event at the Lounge! 🍷
Wisdom & Wine Tasting
"A bottle of wine contains more philosophy than all the books in the world"
~Louis Pasteur.
Come join us for an evening of exploring a variety of wines from our menu.
You don't need to be a wine expert to attend, it's a wonderful opportunity to meet new people who enjoy wine & stimulating conversations.
When: Saturday June 12th
Time : 7pm -10pm
Small Appetizers will provided FREE of charge.
We would like to hear your thoughts on our upcoming event
Please text us at (928) 276-3500
For any additional information
🍷ENJOY YOUR WEEKEND! 🍷
:)