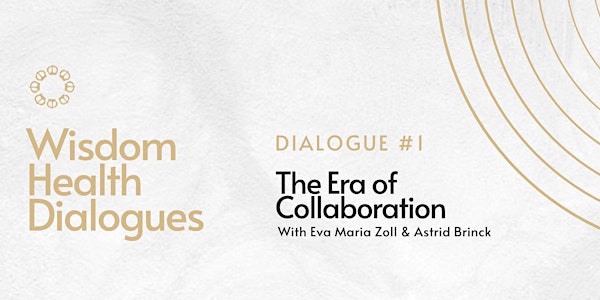 Wisdom Health Dialogues: The Era of Collaboration
The Era of Collaboration with Eva Maria Zoll & Astrid Brinck
About this event
We are excited to announce our new Wisdom Health Dialogues. This series is inspired by the most important topics discussed at Davos 2022, and will focus on different aspects of conscious leadership.
In the next episode, on August 18th, we will explore The Era of Collaboration.
What is the value of collaboration in today's world? What is the role of power in collaborations? How might we, as leaders, bring forth an era of collaboration that is sustainable and congruent?
Join Eva Maria Zoll, Co-founder at CultureDesign.org & Host of the Belong community, and Wisdom Health host Astrid Brinck, in the first episode of dialogues on Collaboration, Leadership, Impact and more.