Wisdom for Life Weekly lectures- Control Your Mind Control Your Life
Discussions with Gautamji, disciple of Swami Parthasarathy, on the book The Holocaust of Attachment by Sri A. Parthasarathy.
About this event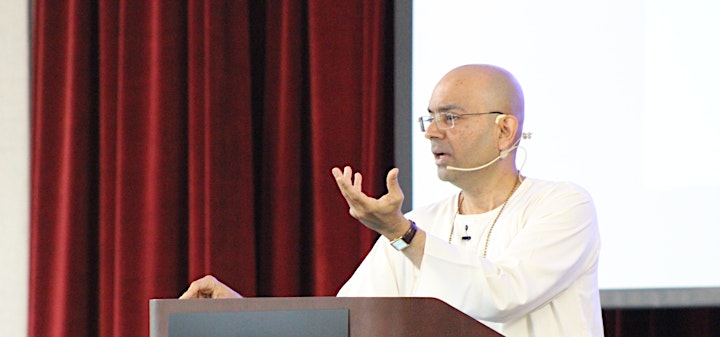 Ancient Wisdom for Stress-Free Living.
Discover how you can attain calmness, clarity and purpose in today's challenging environment. A unique opportunity to think about life, your approach to it and finding true peace, purpose and fulfillment.This knowledge is derived from the ancient eastern philosophy of Vedanta (Veda: Wisdom, Anta: End) which literally means the ultimate wisdom. These free weekly lectures are taught online by Gautamji, senior protégé of the celebrated philosopher and Guru Swami Parthasarathy. Gautamji has dedicated over 25 years to full-time study and teaching of ancient wisdom and its role in modern life. He has spoken to many elite organizations and institutions in the US and abroad.
RSVP At : https://www.vedantausa.org/online-weekly-lectures/
About the book:
Looking forward to learning practical Vedanta and how it can be directly applied to benefit your life? First understand in-depth the problem, which is the virus of Attachment.
Uncontrolled emotion has created an epidemic of stress and anxiety that pervades the human race. In this new weekly class, you will learn in detail about the source of attachment, how to identify and control it, and ultimately overcome the biggest challenge of all: the control over your own mind.
Book available at:
https://www.amazon.com/Holocaust-Attachment-Swami-Parthasarathy/dp/9381094195/ref=sr_1_1?s=books&ie=UTF8&qid=1448924799&sr=1-1
Organizer of Wisdom for Life Weekly lectures- Control Your Mind Control Your Life