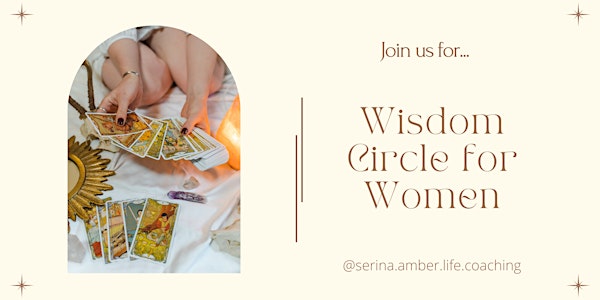 Wisdom Circle for Women
Join us for an afternoon of meditation, tarot, journaling, and sharing in the park!
When and where
Location
Holmby Park 601 Comstock Avenue Los Angeles, CA 90024
About this event
Do you want to learn some mystical yet practical self-care tools and find connection and belonging with other sensitive, intuitive, and caring women?
I totally understand this need, which is why I am hosting Wisdom Circle.
During our time together, you will have the opportunity to:
-Ground & regulate through a guided meditation with crystals.
-Use tarot & oracle cards to journal and reflect on your life.
-Choose to share in a safe container where you will be witnessed and acknowledged.
-Have the opportunity to form connections with lovely new people.
I advise you to bring:
-a park blanket
-a journal
-a pen
-a floor chair
-sunscreen
-a hat
-a water bottle
-bug spray
-your favorite tarot/oracle deck (decks will also be provided)
Please arrive at least 15mins early to ensure that I will be available to help you find us if you're having trouble. The park is small and finding us shouldn't be difficult, but just in case, I will share pictures of our location via email on the day of the event. RSVP at least a day in advance to make sure you're included in that email.
If you have any symptoms of illness, or are still testing positive for Covid-19, please stay home.
About your host:
Serina Amber is a life coach with a background in tarot, astrology, Non-Violent Communication, somatic regulation, spiritual psychology, improvisation, meditation, counseling, & creative expression. She works with people individually to overcome challenges and move towards aligned goals, as well as facilitates groups to cultivate community and connection for like-hearted beings.
Join the Wisdom Circle Private FB Group