Event Information
Location
Crossroads Business Building
10851 South Crossroads Drive
Parker, CO 80134
The Private Banking Concept is a powerful way of thinking about and utilizing your money.
About this event
It is not a product but a process, a program, a Concept. In life, you have been earning money, then making payments to others for their products. You make the money and then send it away to someone else, never to be seen again and certainly never to be used again. Instead, we use our money like a bank does. The bank uses its capital to make a loan and over time receives all the capital back, plus interest. Then they do it all over again. So why can't we be the bank? We can capitalize our "bank" by placing money into a specific financial instrument. This Instrument allows us to still use the money while it grows. While we are using the money we are still getting:
Guaranteed Growth – Earned Dividends
– Tax Free Growth – Asset Protection –
Generational Tax Free Wealth Transfer –
No Market Risk – No Management Fees
We love answering questions and sharing the Concepts, one on one and through our workshops so contact us today to learn more.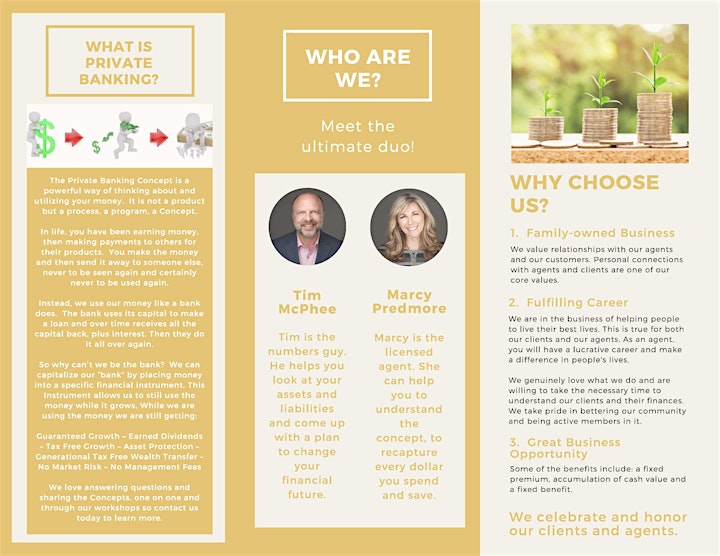 Date and time
Location
Crossroads Business Building
10851 South Crossroads Drive
Parker, CO 80134