Wisconsin's 44th Annual Governor's Conference on Highway Safety
Description
Governor's Conference
Conference Details:
August 22nd – August 23th
The Wisconsin Department of Transportation welcomes our many partners in traffic safety from across the state and nation to Lake Geneva for the 44th Annual Governor's Conference on Highway Safety.
The Governor's Conference will provide attendees with exceptional opportunities to learn more about current evidence-based best practices in education, enforcement and partnerships. We very much appreciate your attendance and input at this year's conference and look forward to collaborating with all of you as we continue our push to prevent traffic fatalities and serious injuries on Wisconsin roads.

Your conference ticket includes:
- All access to conference sessions and exhibits
- Breakfast and lunch
- Networking reception
- Conference workbook and materials

Keynote Speakers:
Tara Leystra Ackerman, MPH State Government Affairs Manager, National Safety Council
Tara is the State Government Affairs Manager at the National Safety Council. An experienced policy and legislative professional, she has over 10 years of experience working with state and federal government officials on transportation and healthcare initiatives.
Amy Miles, Director, Forensic Toxicology Program, Wisconsin State Laboratory of Hygiene
Amy Miles is the Director of the Forensic Toxicology Program at the Wisconsin State Laboratory of Hygiene (WSLH) and has almost 18 years of experience in forensic toxicology. In addition to managing the Forensic Toxicology Program, Amy provides expert court testimony and interpretation of laboratory reports for coroners, medical examiners, attorneys and law enforcement officers.


Conference Itinerary
30 different workshops from the WisDOT Bureau of Transportation Safety (BOTS), Child Passenger Safety (CPS), and Traffic Incident Management Enhancement (TIME)
Click the image below to view the confernce booklet.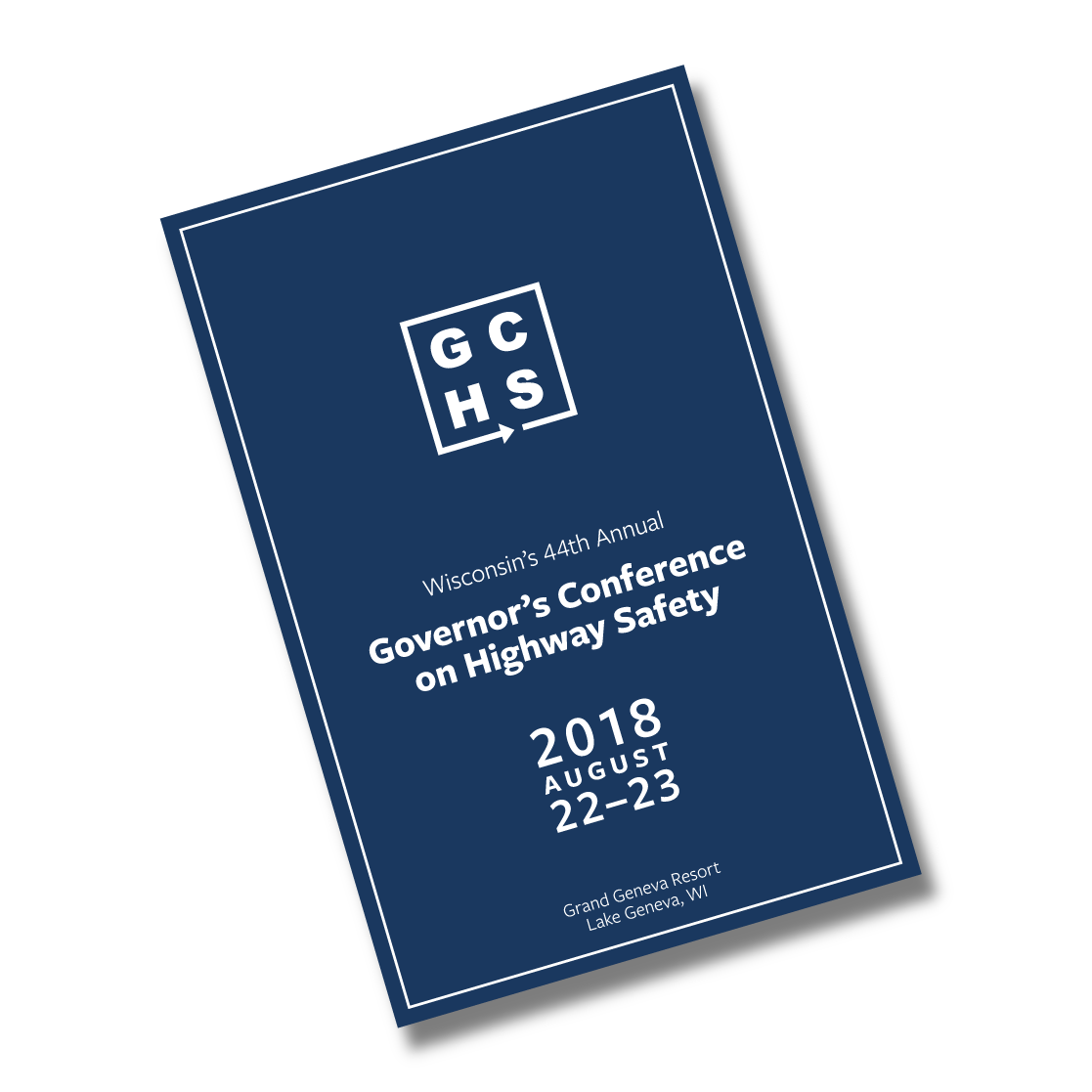 Tuesday 21st
FREE Pre-Conference Training 8:00 AM – 6:00 PM
Please visit our separate Eventbrite page for information and registration for pre-conference events: https://2018pregchs.eventbrite.com

Conference Partners:
Child

Passenger Safety (CPS)
The Child Passenger Safety track will provide opportunities for CPS technicians to learn about:
Fundamentals of car seat crash testing and how child injury research is done

Dealing with unique needs concerning car seats

Dispelling inaccurate information about car seats

What is new in the industry from car seat manufacturers
Many of these sessions will earn technicians continuing education units towards their recertification.
Traffic Incident Management Enhancement (TIME)
The Wisconsin Department of Transportation's Traffic Incident Management Enhancement (TIME) Program has been training traffic incident responders in the state for over 20 years. First developed in the southeastern region of the state in 1996, the program expanded to a statewide program in 2006. The primary mission of the TIME program is to support Federal Highway Administration (FHWA)'s National Unified goal of responder safety, safe quick clearance and prompt, reliable, interoperable communications. The TIME track will train attendees in some of the latest best practices in regard to traffic incident management as well as present specialize training information that will assist the responder in managing a traffic incident in a safe, efficient and effective manner.
FAQs - Frequently Asked Questions
How much is a ticket to the conference?

Early Bird Registration $95 from April 13th to May 31st. General admission $125 from May 31st to August 11th. Late/on site registration $150 August 11h to August 22nd.
What are my hotel options?
Hotel and transportation arrangements are not provided by the conference.
The Grand Geneva Resort has a limited reserved block of rooms for the Governor's Conference at the state rate of $82 a night. To reserve your room please click the following link: RESERVATIONS or call 1.877.741.9598

Where can I park?
Parking at the Grand Geneva is free. Surface parking is available, as well as complimentary valet parking at the Main Lodge.

Is Food Included?

Yes! Lunch on the 22nd and breakfast on the 23rd are provided. Complimentary appetizers are served at the networking reception along with a cash bar. Please make sure to state any dietary restrictions during the registration process.
Where can I sign up for the CPS Car Seat Checkup event?
Please visit our separate Pre Conference page to register for the Car Seat Checkup event!
Pre conference eventrite page: https://2018pregchs.eventbrite.com
How do I become an Exhibitor?
Please contact us at gchs@dot.wi.gov for registration requirements for vendors. Please note all vendors must be registered before July 21st.
Do I have to bring my printed ticket to the event?
Yes, you must provide a digital or printed ticket provided by Eventbrite along with a photo ID.
Who can I contact about the Child Passenger Safety track of the conference?
Please contact any Nick Maniaci at nmaniaci@chw.org with question about CPS workshops.
Who can I contact about the Traffic Incident Management Enhancement (TIME) track of the conference?
Please contact David Spakowicz at David.Spakowicz@dot.wi.gov for any question about TIME workshops.
How can I contact the organizer with any questions?
Call (608) 709-0093 or Email gchs@dot.wi.gov.
**Anyone who requires a reasonable accommodation should contact Diana Guinn at Diana.Guinn@dot.wi.gov as soon as possible but no later than 5 business days before the scheduled event.
*Please note conference

details

and workshops are subject to change.