Wisconsin Human Capital Connection - ACMP Midwest, ATD Southeast WI and Met...
Description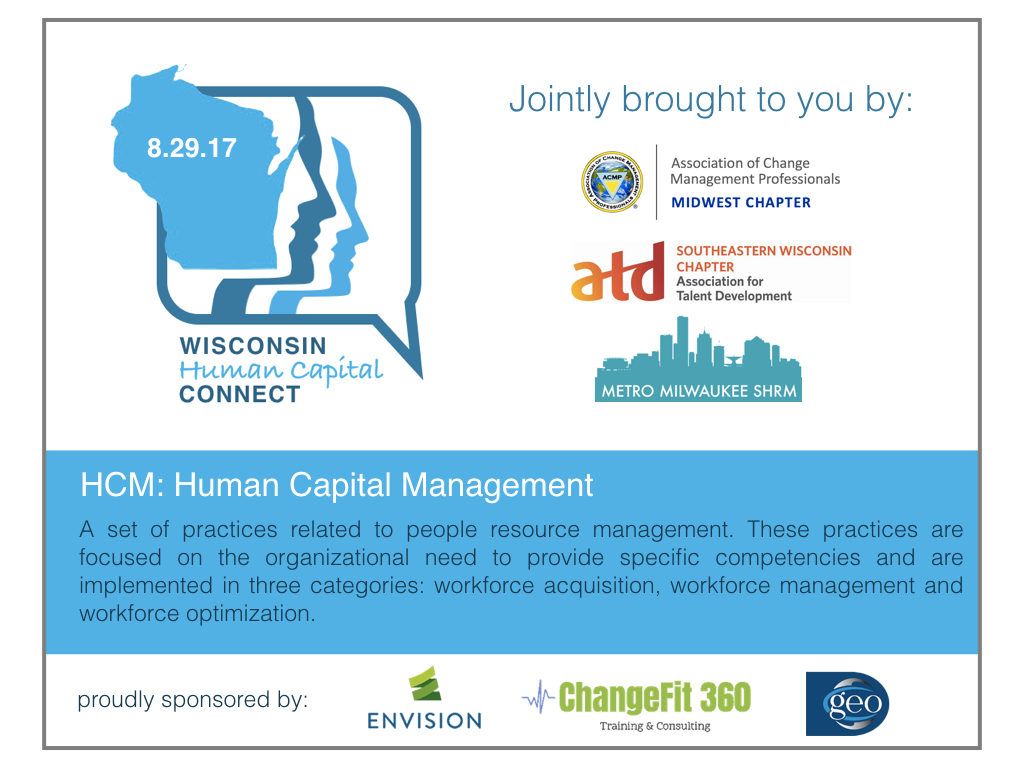 For the first time we will bring together members from the associations that support all three dimensions of human capital management; The Midwest chapter of the Association of Change Management Professionals (ACMP), The Southeast Wisconsin chapter of the Association for Talent Development (SEWI-ATD) and the Metro Milwaukee chapter of the Society for Human Resource Management (MM SHRM), for a panel discussion and networking!
Learn from Wisconsin area education and business leaders with roles in Organization Development, Training and Development and Change Management as they discuss human capital opportunities, trends and much more.
You do not want to miss this event!