Wisconsin Conservation Hall of Fame - 2019 Induction Ceremony and Dinner
Description
The Wisconsin Conservation Hall of Fame (WCHF) will honor three Conservation Leaders on Saturday, April 13, 2019.
The Induction Ceremony will be at The Atrium at SentryWorld in Stevens Point. The public is invited.
---
SCHEDULE OF EVENTS
12:30-2:00 pm - Reception (free): registration, coffee, socializing
2:00-4:00 pm - Ceremony (free): inductee tributes & presentation of plaques to be permanently displayed in the WCHF Visitor Center at Schmeeckle Reserve.
4:30 pm - Dinner ($25): purchase ticket by March 28th (after March 28, check possible availability via e-mail: jpassine@uwsp.edu). Dinner includes salad, entre, dessert and beverage. A vegetarian meal ticket option is available. A wine and beer cash bar is available. Seating includes round-table settings for 10 guests.
Questions? Call Schmeeckle Reserve 715-346-4992 (8-5 daily)
---
You can support WCHF by becoming an Affilate Member when you register for this event.
Sponsor ($25) | Supporter ($50) | Sustainer ($100).
---
THE 2019 WISCONSIN CONSERVATION HALL OF FAME INDUCTEES
Scott Craven | Don Johnson | Aroline Schmitt
---
Scott Craven – a well-known UW-Madison Wildlife Professor who advanced the public's understanding and appreciation for Wisconsin's wildlife and natural resources through his Public Radio Programs, UW-Extension and 4-H Leadership efforts, and projects promoting hunter education and land stewardship.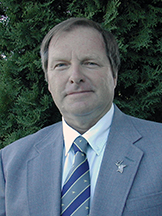 Don Johnson – a popular newspaper columnist for the Milwaukee Sentinel who for over 40 years enlightened readers about Wisconsin's great outdoors and encouraged them to get involved in key conservation and environmental policies affecting the State's wildlife, waterways, forests and parklands.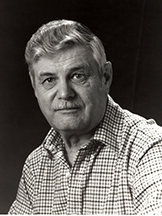 Aroline Schmitt – a pioneering woman and citizen conservationist, who worked in a man's world during the 1930-1960's to advance sustainable forestry and to promote fledgling conservation organizations and initiatives in Wisconsin and the nation.