Wisconsin Conservation Hall of Fame - 2018 Induction Ceremony and Luncheon

Saturday, April 14, 2018 from 9:00 AM to 2:00 PM (CDT)
Event Details


EVENT CANCELLED DUE TO WEATHER
SENTRY THEATER AND RESTAURANTS  CLOSED FOR WEEKEND
likely 
rescheduled for May 19th
keep posted for update
 Wisconsin Conservation Hall of Fame 

The Wisconsin Conservation Hall of Fame (WCHF)
will honor four Conservation Leaders on 
Saturday, April 14, 2018 
The Induction Ceremony begins at 9:00 am.
At Sentry Theater in Stevens Point (See Map).
The public is invited.
The  2018 Inductees  are: 
Roy and Charlotte Lukes, George Meyer,
and Arlie (Bill) Schorger. 
The formal ceremony, beginning at 10:00am, includes tributes by invited speakers and the presentation of recognition plaques which will later be displayed in the WCHF Visitor Center in Schmeeckle Reserve.
 Program Schedule
9:00am    Coffee Reception (free)
10:00am  Induction Ceremony (free)
12:30pm  Luncheon at SentryWorld ($25), purchase ticket.
A coffee reception at 9:00 precedes the Ceremony. The Reception and Ceremony are free of charge.The Luncheon  ($25) is at 12:30 at the nearby Sentry World Center. 
Luncheon Reservations
The Luncheon cost is $25. Reservations can be made by purchasing tickets online at Eventbrite (above) or by calling 715-346-4992 (Schmeeckle Reserve Visitor Center).
The Luncheon is at the MUSE Restuarant/Banquet Room, on the same floor as the Sentry Theater (Induction Ceremony site). The Luncheon includes salad, entre, dessert, and beverage. A vegetarian option is available (select vegetarian meal ticket). A Wine and Beer Cash Bar is also available. Seating includes round-table settings for 9 guests. See Photo: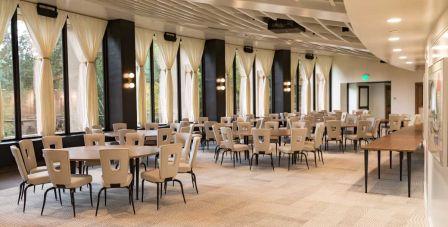 Become a WCHF Member 
 

Please support WCHF by becoming an Affilate Member as:
(1) Sponsor ($25), (2) Supporting ($50), 

(3) Sustaining ($100). 
Select on Ticket Options
The  2018 Inductees : 
Roy and Charlotte Lukes, George Meyer, and Arlie (Bill) Schorger.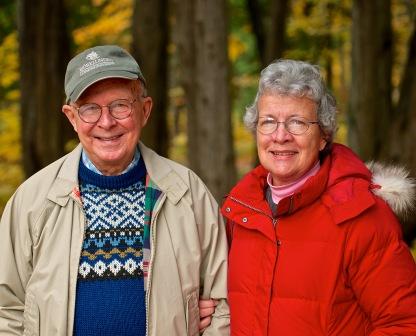 Photo Credit: Len Villano Photography
1. Roy (1929-2016) and Charlotte (1944- ) Lukes
 Door County naturalists, Roy and Charlotte Lukes, spent their lifetimes protecting the natural beauty of the peninsula and sharing its magic through their teachings, writings, and personal charm. As "Partners in Nature," they build the Ridges Sanctuary into a center for conservation education, research, and advocacy. They educated and inspired citizens of Door County and the State through their many research efforts, lectures and nature walks, books and newspaper columns.
They were also instrumental in protecting many of the county's most scenic gems and ecologically valuable habitats.Roy and Charlotte saw their scientific research on the flora and fauna of Door County as a cornerstone to their work in conservation related education, policy and public leadership.
 In recognition of their lifelong collaboration, the couple received nearly thirty awards from numerous educational, literary, civic and environmental organizations.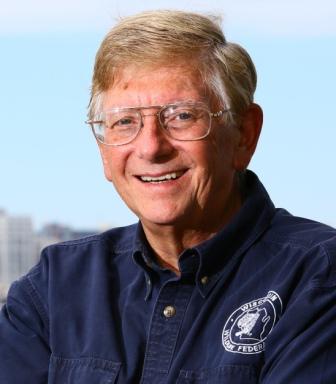 Photo Credit: Milwaukee Jounal -Sentinel 
 2. George Meyer (1947 - )
 A highly respected and influential Secretary of the Wisconsin Department of Natural Resources, George Meyer was instrumental in creating and advancing major conservation and environmental policies affecting all of the State's natural resources. During his three decade career with the DNR, Meyer worked on many of the most challenging, and often controversial, policy issues affecting Wisconsin.
 In addition to his years in public service, Meyer spent much of his life promoting citizen participation and the advancement of conservation organizations. Since retiring from the DNR in 2002, Meyer has led the Wisconsin Wildlife Federation, serving as its first Executive Director. With 200 affiliate organizations statewide, the Federation promotes sound resource management through its educational and advocacy programs.
Throughout his career, he has been respected for his integrity, leadership, and unassuming personality.He has received many awards and much recognition for his contributions to conservation.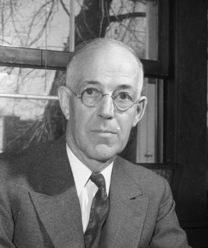 Photo Credit: Wisconsin Historical Society
3. Arlie (Bill) Schorger (1884 - 1972) 
As a man of many talents, Arlie (Bill) Schorger excelled as a chemist, inventor, businessman, and wildlife conservationist. In conservation circles he is most well known forhis work as a nature historian and for his books on the life histories of Wisconsin's Wildlife and man's impact on them. His 1955 award winning book, The Passenger Pigeon: Its Natural History and Extinction helped advance a global concern for wildlife management, biodiversity and the new field of conservation biology.
 He became a Professor of Wildlife Management after retiring from his business career in paper chemistry and devoted the rest of his productive life to advancing conservation through his research and writings. As a personal friend of Aldo Leopold, he also played a pivotal role in launching Leopold's career and conservation legacy.
 He was also known for his public service, philanthropy, and leadership in state and national conservation organizations. He served on the Wisconsin State Conservation Commission (now the Wisconsin DNR Board) and as President of the Wisconsin Academy of Science, Art and Letters.  As a philanthropist, he contributed to many conservation, literary and civic programs.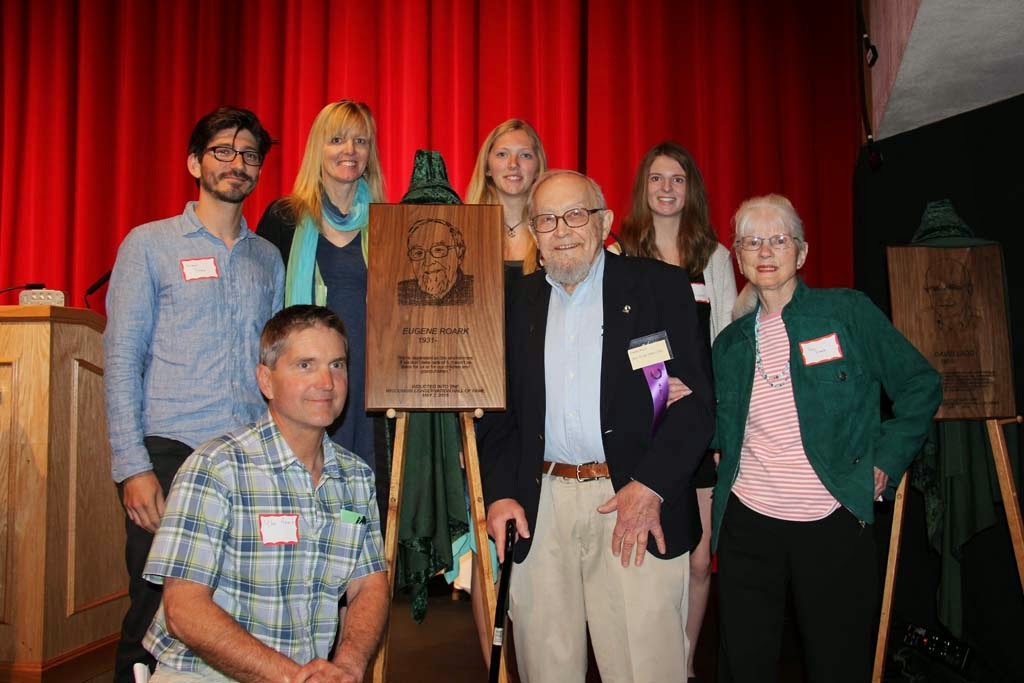 Gene Roark and Family at 2015 WCHF Induction Ceremony
Become a WCHF Member 
 The WCHF Foundation depends on the support of member organizations, individual affilate members, grants and donations.
 Please support WCHF by becoming an Affilate Member as a (1) Sponsor ($25), (2) Supporting ($50), (3) Sustaining ($100), or Patron ($500).
It's easy. Go to the TICKET options and select the Membership level desired. 
Then make payment with your credit card.
 Thanks for helping WCHF promote Wisconsin's Conservation Heritage!
 For more information see: www.WCHF.org  
 END - Event Description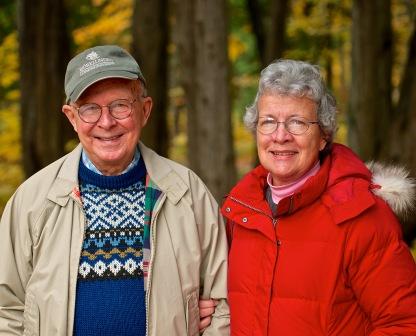 Roy and Charollte Lukes              Photo Credit: Len Villano Photography  
When & Where

Sentry Theater
1800 Northpoint Dr
Stevens Point, WI 54481


Saturday, April 14, 2018 from 9:00 AM to 2:00 PM (CDT)
Add to my calendar
Organizer
The Wisconsin Conservation Hall of Fame and Visitor Center is located at Schmeeckle Reserve at 2419 Northpoint Drive in Stevens Point, Wisconsin.
Established in 1985 to advance the conservation legacy of Wisconsin, it now recognizes 94 leaders who have contributed significantly to the advancement of Conservation in Wisconsin and the nation.
The WCHF and Schmeeckle Visitor Center includes (a) a sunlit gallery displaying recognition plaques of the inductees, (b) a meeting/classroom used free of charge by hundreds of civic organizations each year and (c) an interpretive display museum illustrating the full story of conservation in Wisconsin.
Each year thousands of visitors also enjoy the beautiful landscapes, hiking trails, educational programs and gift shop at Schmeeckle Reserve.
Our Partners:  WCHF is a cooperative venture of 30 state-wide conservation organizations. As a not-for-profit organization, we depend on the generous support of our member organizations, individual affiliate members, grants and donations.
Become a WCHF Member: If you would like to join WCHF as a supporting member, simply go to the Eventbrite ticket information for this event and select the membership level you desire (and pay with your credit card). It's easy!  Or go to www.WCHF.org for more membership information.  
Selection of Inductees:  Individuals may be nominated for induction by member organizations or by the public. Based on a set of criteria, nominees are selected for induction by the WCHF Board of Directors and an independent Board of Governors.
*** To learn more about WCHF and to become a member, see our website at: www.WCHF.org.
** For additional information about Schmeeckle Reserve, go to www. uwsp.edu/cnr-ap/schmeeckle.