Wisconsin Conservation Hall of Fame - 2017 Induction Ceremony and Luncheon

Saturday, April 22, 2017 from 10:00 AM to 2:00 PM (CDT)
Event Details
 Wisconsin Conservation Hall of Fame 

The Wisconsin Conservation Hall of Fame (WCHF)
will honor three Conservation Leaders on Earth Day
Saturday, April 22, 2017 
The Induction Ceremony will be at
Sentry Theater in Stevens Point at
1800 Northpoint Drive. The public is invited.
The  2017 Inductees  are: 
Christine Thomas, Hugh Iltis, and Milly Zantow.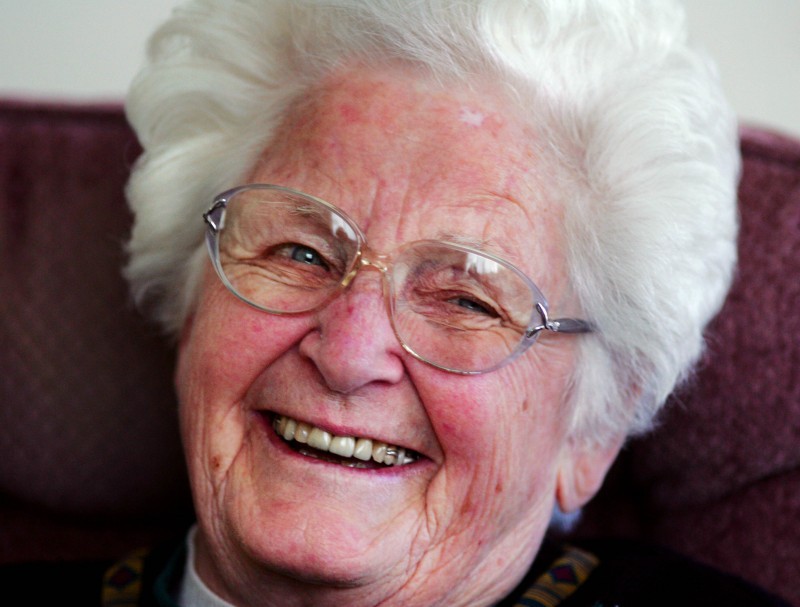 Christine Thomas

                       

Hugh Iltis

                           

Milly Zantow
Christine Thomas (1951- ) Dean of the College of Natural Resources at UWSP since 2005, Christine Thomas has advanced natural resource policy, management and education throughout her career. She has served on the Wisconsin Natural Resources Board for 11 years; and in leadership positions with numerous national conservation organizations and governmental agencies. In 1991 she founded the Becoming an Outdoors-Woman (BOW) program, now offered nationally, to promote the involvement of women in outdoor activities and conservation efforts.
Hugh Iltis (1925-2016)   A distinguished scientist, teacher, environmentalist and passionate advocate for conservation, Hugh Iltis served as Professor of Botany at UW-Madison and Director of the UW Herbarium. In the 1960s, he co-founded the Nature Conservancy in Wisconsin, joined fellow citizen activists to ban DDT in Wisconsin, and promoted all aspects of environmental quality. He is recognized internationally for his efforts to protect biosphere reserves in Mexico and South America.
Milly Zantow (1923-2014)  With tenacity and enthusiasm, Milly Zantow, helped launch the Recycling Revolution in Wisconsin and the nation. In 1979 she co-founded the E-Z Recycling Center in Sauk County, one of the first in the nation. Working with communities, lawmakers, and the plastics industry, she helped invent the "Recycling Triangle," a system now used globally to identify different plastics. She also contributed to the 1990 Wisconsin Recycling Law, EPA's recycling policies, and helped set up recycling programs nationally and internationally.
Program Schedule
9:00am    Coffee Reception (free)
10:00am  Induction Ceremony (free)
12:30pm  Luncheon at SentryWorld ($25)
The ceremony, beginning at 10:00am, includes tributes by invited speakers and the presentation of recognition plaques which will later be displayed in the WCHF Visitor Center in Schmeeckle Reserve.
A coffee reception at 9:00 precedes the Ceremony. The Luncheon is at 12:30 at the nearby Sentry World Center. The Reception and Ceremony are free of charge.
Luncheon Reservations
The Luncheon cost is $25. Reservations can be made by purchasing tickets online at Eventbrite (above) or by calling 715-346-4992 (Schmeeckle Reserve Visitor Center).
The Luncheon at SentryWorld's Grand Hall includes salad, entre, dessert, and beverage. A vegetarian option is available (select vegetarian meal ticket). A Wine and Beer Cash Bar is also available. Seating includes round-table settings for 7 guests.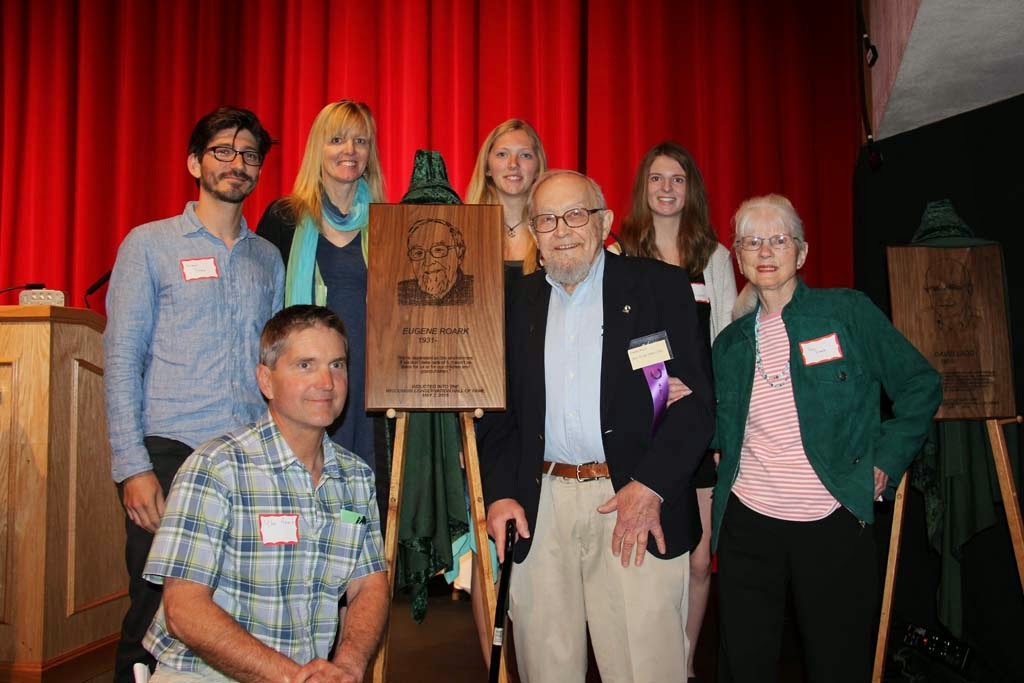 Gene Roark and Family at 2015 WCHF Induction Ceremony
Become a WCHF Member 
The WCHF Foundation depends on the support of member organizations, individual affilate members, grants and donations.
Please support WCHF by becoming an Affilate Member as a (1) Sponsor ($25), (2) Supporting ($50), (3) Sustaining ($100), or Patron ($500).
It's easy. Go to the TICKET options and select the Membership level desired. Then make payment with your credit card.
Thanks for helping WCHF promote Wisconsin's Conservation Heritage!
For more information see: www.WCHF.org  
When & Where

Sentry Theater
1800 Northpoint Dr
Stevens Point, WI 54481


Saturday, April 22, 2017 from 10:00 AM to 2:00 PM (CDT)
Add to my calendar
Organizer
The Wisconsin Conservation Hall of Fame and Visitor Center is located at Schmeeckle Reserve at 2419 Northpoint Drive in Stevens Point, Wisconsin.
Established in 1985 to advance the conservation legacy of Wisconsin, it now recognizes 94 leaders who have contributed significantly to the advancement of Conservation in Wisconsin and the nation.
The WCHF and Schmeeckle Visitor Center includes (a) a sunlit gallery displaying recognition plaques of the inductees, (b) a meeting/classroom used free of charge by hundreds of civic organizations each year and (c) an interpretive display museum illustrating the full story of conservation in Wisconsin.
Each year thousands of visitors also enjoy the beautiful landscapes, hiking trails, educational programs and gift shop at Schmeeckle Reserve.
Our Partners:  WCHF is a cooperative venture of 30 state-wide conservation organizations. As a not-for-profit organization, we depend on the generous support of our member organizations, individual affiliate members, grants and donations.
Become a WCHF Member: If you would like to join WCHF as a supporting member, simply go to the Eventbrite ticket information for this event and select the membership level you desire (and pay with your credit card). It's easy!  Or go to www.WCHF.org for more membership information.  
Selection of Inductees:  Individuals may be nominated for induction by member organizations or by the public. Based on a set of criteria, nominees are selected for induction by the WCHF Board of Directors and an independent Board of Governors.
*** To learn more about WCHF and to become a member, see our website at: www.WCHF.org.
** For additional information about Schmeeckle Reserve, go to www. uwsp.edu/cnr-ap/schmeeckle.